Warning! Do NOT Download Without a VPN!

Your IP Address is

. Location is

Your Internet Provider and Government can track your download activities! Hide your IP ADDRESS with a VPN!

We

strongly recommend using

a VPN service

to anonymize your torrent downloads.

It's FREE!

START YOUR FREE TRIAL NOW!



Land Of The Lost (2009) BDRip-AVC




Status:
All the torrents in this section have been verified by our verification system
Category:
Movies
Size:
3.1 GB in 1 file
Upload On:

05-04-2021

by user Rutor
Swarm:
1 Seeds & 0 Peers
Language:
Vote:

No votes yet.
| | |
| --- | --- |
| Connected Peers: | 0 peers. |
| Downloaded: | de . |
| Remaning Time: | . |
| Download Speed: | 0 b/s / 0 b/s |
| Download Progress: | |
Информация о фильме

Название: Затерянный мир

Оригинальное название: Land of the Lost

Год выхода: 2009

Жанр: Фантастика, комедия, приключения

Режиссер: Брэд Силберлинг

В ролях: Уилл Феррелл, Анна Фрил, Дэнни МакБрайд, Йорма Такконе, Джон Бойлан, Мэтт Лауэр, Бобби Дж. Томпсон, Сьерра МакКормик, Шеннон Лемке, Стиви Уолш мл., Брайан Хаски, Кевин Бьюитраго, Ной Кроуфорд, Джон Кент Этридж, Логан Манус, Бен Бест, Скотт Дорел, Шон Майкл Гесс, Деннис МакНиколас, Крис Хенчи, Курт Карли, Т.С. Кларк, Дэниэл Джордж, Тодд Хантер, Марти Матулис, Тим Сёргел, Дуглас Тейт, Патрик Ведж, Анна Александер, Моран Атиас, Джесси Голден., Ив Мауро, Поллианна МакИнтош, Аня Спиринг, Пол Адельштейн



О фильме:

Невероятно-захватывающие приключения неудачника-палеонтолога, его ассистентки и красавчика-гида, которые случайно находят странный мир, заселенный динозаврами и прочими австралопитеками.









Страна: США

Студия: Mosaic Media Group, Relativity Media

Продолжительность: 01:41:40

Перевод:

1. профессиональный (многоголосый) [украинский] 2+2, ICTV, НЛО-ТБ, Україна

2. профессиональный (многоголосый) [украинский] Cine+



Файл

Кодек: h.264

Качество: BDRip-AVC

Видео: MPEG-4 AVC, 3500 Кбит/с, 1024x554, 23.976 кадр/с

Звук: AC3, 2 ch, 192 Кбит/с [украинский] 2+2, ICTV, НЛО-ТБ, Україна

Звук: AC3, 2 ch, 192 Кбит/с [украинский] Cine+

Звук: AC3, 6 ch, 448 Кбит/с [английский]

Субтитры: украинские, английские



Скриншоты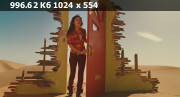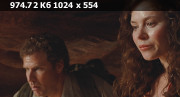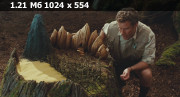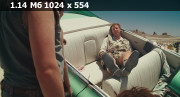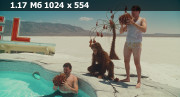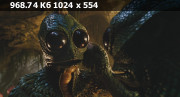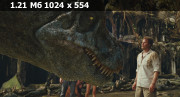 VISITOR COMMENTS (0 comments)
Filename
Size
Filetype
Land of the Lost (2009) BDRip-AVC
3.1 GB
Folder
Land of the Lost (2009) BDRip-AVC.mkv
3.1 GB
Multimedia File