Warning! Do NOT Download Without a VPN!

Your IP Address is

. Location is

Your Internet Provider and Government can track your download activities! Hide your IP ADDRESS with a VPN!

We

strongly recommend using

a VPN service

to anonymize your torrent downloads.

It's FREE!

START YOUR FREE TRIAL NOW!



Grim Dawn 7z




Status:
All the torrents in this section have been verified by our verification system
Category:
Games
Size:
7.1 GB in 1 file
Grabbed On:

08-11-2020

from a torrent source
Swarm:
0 Seeds & 0 Peers
Language:
English
Vote:

No votes yet.
Grim Dawn: Forgotten Gods
v.1.1.7.2 + All DLC [CODEX] [Linux Wine]

I recommend updating Wine from here , replace it in the /game/wine folder.
To update DXVK, download the latest release from Github and extract the x64 files to /windows/system32/

System requirements :
ОS: Linux
Processor: x86 compatible 2.3GHz or faster processor (Intel 2nd generation core i-series or equivalent)
Memory: 2 GB RAM
Graphics: 512MB NVIDIA GeForce 6800 series or ATI Radeon X800 series or better
Storage: 11 GB available space

Description :
Journey beyond the bounds of the Erulan Empire, traversing burning sands, lush oases and volcanic wastes to reach the sun beaten ruins of a city with secrets that should never have been disturbed. The flames of a forgotten god have been rekindled, sending ripples through the Eldritch realm and sowing terror even among the Witch Gods themselves. Discover hundreds of new unique items, unlock all-new mobility powers and venture into a brand-new game mode with endless replayability.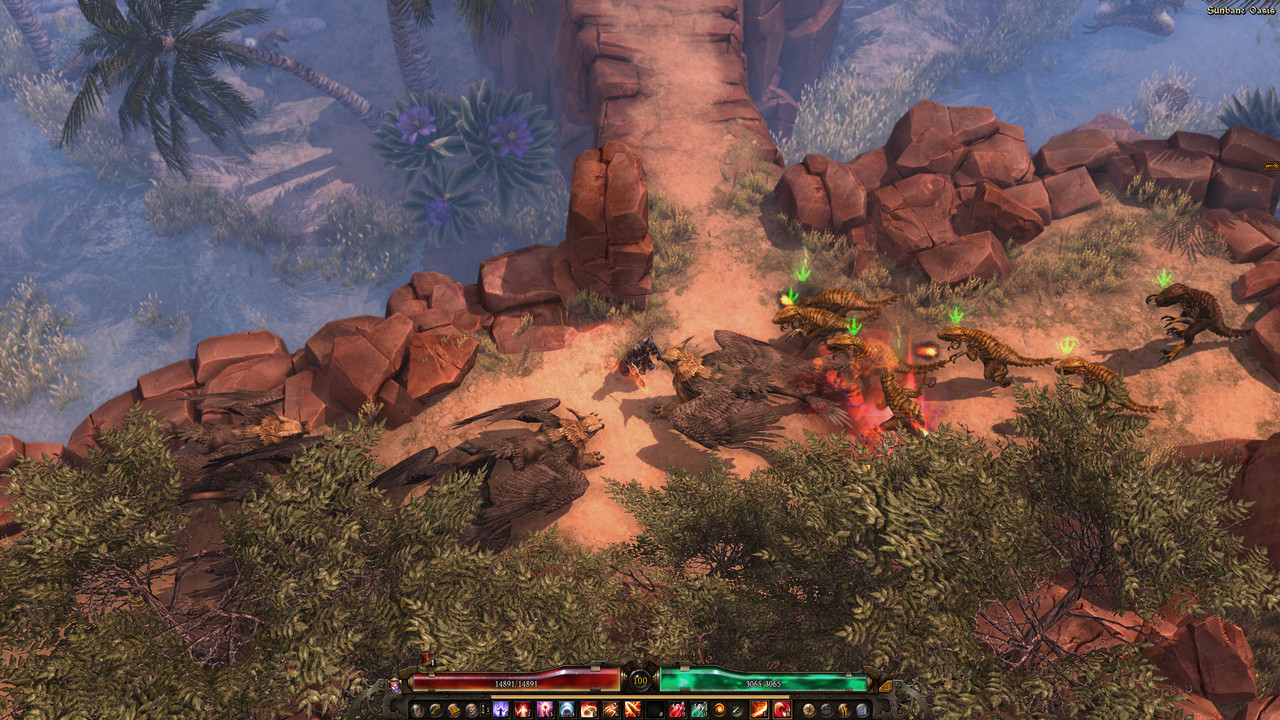 Enter our Matrix Room for technical support and talking about games! It's not Discord but it's open source so it's better!

https://riot.im/app/#/room/!OkKnzquFmMGXhFaNoE:matrix.org?via=matrix.org
VISITOR COMMENTS (0 comments)
Filename
Size
Filetype
Grim Dawn 7z
7.1 GB
Folder
Grim Dawn.7z
7.1 GB
Compressed Archive
Torrent Name
Added
Size
Seeds
Peers
Uploader
Health

1 Sep
3.5 GB
0
0
MejorT

10 Nov
6 GB
0
0
unknown

11 Nov
6 GB
0
0
unknown

12 Nov
4.6 GB
0
0
unknown

17 Nov
1.5 GB
0
0
unknown

18 Nov
4.7 GB
0
0
unknown

22 Nov
5.3 GB
0
0
unknown

26 Nov
5.2 GB
0
0
unknown

1 Dec
37.4 MB
0
0
unknown

2 Dec
4.5 GB
0
0
unknown

3 Dec
35.8 MB
0
0
unknown
[R G Mechanics] Grim Dawn
13 Dec
4.2 GB
0
0
unknown
Grim Dawn Ashes of Malmouth Update v1 0 3 1

-CODEX

14 Dec
18.9 MB
0
0
unknown
Grim Dawn [qoob RePack]
14 Dec
4.5 GB
0
0
unknown
[R G Mechanics] Grim Dawn
14 Dec
4.2 GB
0
0
unknown