Warning! Do NOT Download Without a VPN!

Your IP Address is

. Location is

Your Internet Provider and Government can track your download activities! Hide your IP ADDRESS with a VPN!

We

strongly recommend using

a VPN service

to anonymize your torrent downloads.

It's FREE!

START YOUR FREE TRIAL NOW!



Rock Of Ages 3 Make And Break 7z




Status:
All the torrents in this section have been verified by our verification system
Category:
Games
Size:
3.2 GB in 1 file
Grabbed On:

08-11-2020

from a torrent source
Swarm:
0 Seeds & 0 Peers
Language:
English
Vote:

No votes yet.
Rock of Ages 3
Make & Break v.1.03 [CODEX] [Linux Wine]

I recommend updating Wine from here , replace it in the /game/wine folder.
To update DXVK, download the latest release from Github and extract the x64 files to /windows/system32/

System requirements :
  ОS: Linux
  Processor: Intel Core i5-760 2.8 GHz / AMD Athlon X4 740 3.2 GHz
  Memory: 8 GB RAM
  Graphics: Vulkan compatible
  Storage: 4 GB available space

Description :
Make your own Levels. Break everyone else's.

Rock of Ages 3: Make & Break is competitive tower defense and arcade action rolled up with ACE Team's quirky, Monty Python-esque humor into one giant, creative game for the ages!

Jump into the expansive, gut-busting story for an eclectic adventure featuring bizarre and irreverent takes on legendary characters, or for the first time, create and share your own levels to compete with friends and strangers online in a real-time mix of hectic tower defense and epic boulder-racing arcade action.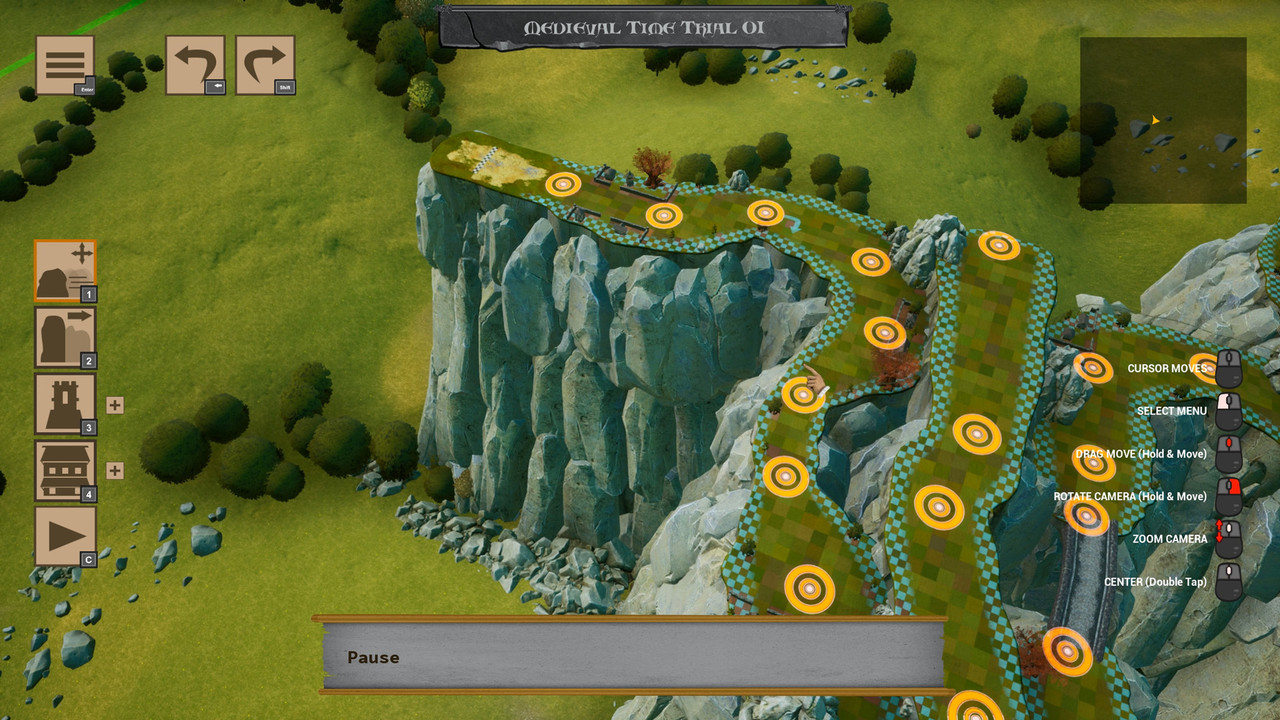 Enter our Matrix Room for technical support and talking about games! It's not Discord but it's open source so it's better!

https://riot.im/app/#/room/!OkKnzquFmMGXhFaNoE:matrix.org?via=matrix.org
VISITOR COMMENTS (0 comments)
Filename
Size
Filetype
Rock of Ages 3 Make and Break 7z
3.2 GB
Folder
Rock of Ages 3 Make and Break.7z
3.2 GB
Compressed Archive
Torrent Name
Added
Size
Seeds
Peers
Uploader
Health

21 Jul
3.3 GB
4
0
IGGGAMES

21 Jul
3.3 GB
1
0
RARBG
Rock of Ages 3 Make and Break

-CODEX

21 Jul
3.3 GB
1
0
unknown

24 Jul
2.1 GB
27
0
unknown

25 Jul
66.6 MB
0
3
IGGGAMES

25 Jul
66.6 MB
0
0
RARBG
Rock of Ages 3 Make and Break

-CODEX

27 Jul
3.4 GB
0
0
unknown

29 Jul
78.4 MB
1
0
IGGGAMES
Rock of Ages 3 Make and Break

-CODEX

30 Jul
3.3 GB
0
0
unknown

1 Aug
82.7 MB
1
0
IGGGAMES

1 Aug
82.7 MB
0
0
RARBG
Rock of Ages 3 Make and Break

-CODEX

3 Aug
3.5 GB
1
0
unknown

19 Aug
2.1 GB
25
1
Rutor

6 Nov
78.4 MB
0
0
RARBG

8 Nov
3.2 GB
0
0
unknown