Warning! Do NOT Download Without a VPN!

Your IP Address is

. Location is

Your Internet Provider and Government can track your download activities! Hide your IP ADDRESS with a VPN!

We

strongly recommend using

a VPN service

to anonymize your torrent downloads.

It's FREE!

START YOUR FREE TRIAL NOW!



Iratus Lord Of The Dead




Status:
All the torrents in this section have been verified by our verification system
Category:
Games
Size:
1.5 GB in 19 files
Grabbed On:

08-11-2020

from a torrent source
Swarm:
0 Seeds & 0 Peers
Language:
English
Vote:

No votes yet.
| | |
| --- | --- |
| Connected Peers: | 0 peers. |
| Downloaded: | de . |
| Remaning Time: | . |
| Download Speed: | 0 b/s / 0 b/s |
| Download Progress: | |
Iratus: Lord of the Dead
Supporter Pack v.176.13.00 [GOG] [Linux Native]

Please, let me know if you find a dead torrent that I uploaded, I will try to revive it.

System requirements :
OS: Ubuntu 18.04 later
Processor: Intel Core 2 Duo 2.4 GHz
Memory: 1 GB RAM
Graphics: Open GL 3.2+ Compliant
Storage: 3.5 GB available space
Other: Requires a 64-bit processor and operating system. Official graphics drivers required.

Description :
In Iratus you find yourself fighting for the forces of darkness in the role of the titular necromancer—Iratus, recently freed from his millennia-long imprisonment.

You control an obedient army of the living dead, with skeletons, zombies, banshees and many other unliving warriors. Create your soldiers the only way a necromancer knows how: from the body parts of your slain enemies!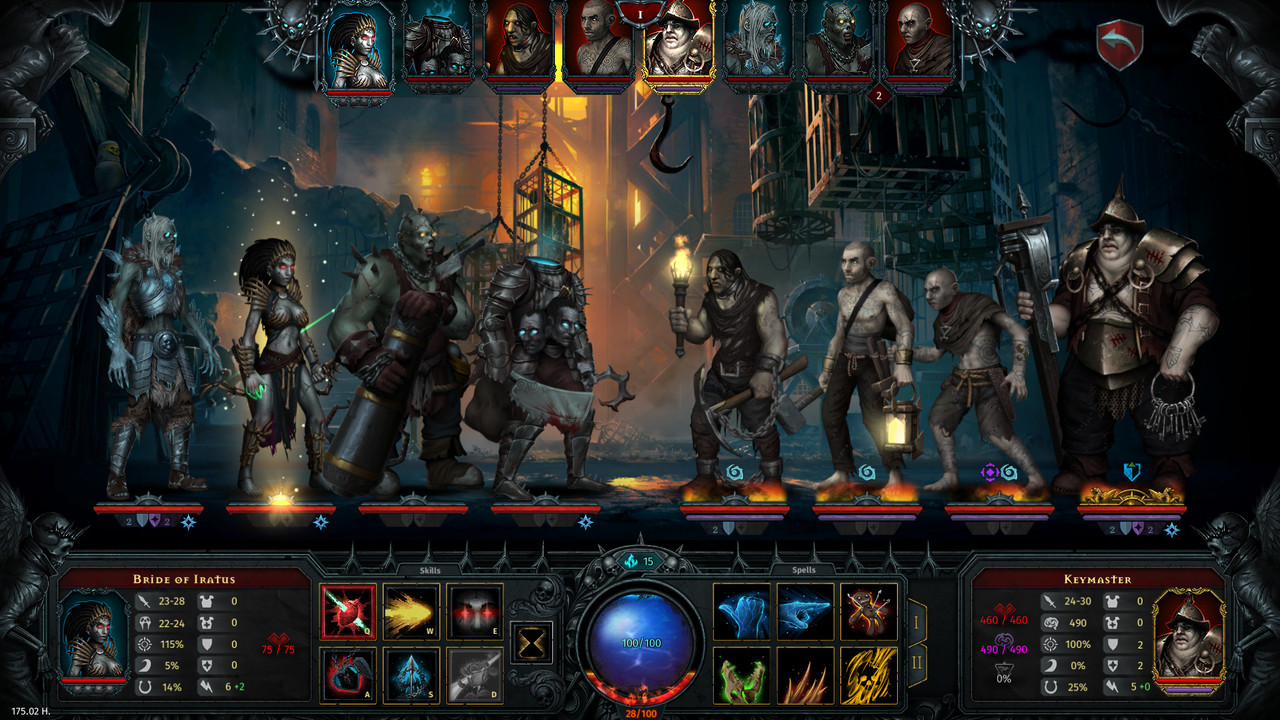 Enter our Element Community for technical support and talking about games! It's not Discord but it's open source so it's better!

https://app.element.io/#/room/!OkKnzquFmMGXhFaNoE:matrix.org?via=matrix.org&via=matrix.heghe.info
VISITOR COMMENTS (0 comments)
Filename
Size
Filetype
Iratus Lord of the Dead
1.5 GB
Folder
iratus_lord_of_the_dead_linux_176_13_00_40090.sh
1.3 GB
OST/FLAC/01 - Ressurected.flac
15.4 MB
Lossless Audio File
OST/FLAC/02 - Unholy Grounds.flac
16.7 MB
Lossless Audio File
OST/FLAC/03 - Chains and Blood.flac
19.5 MB
Lossless Audio File
OST/FLAC/04 - March of Ghosts.flac
20.1 MB
Lossless Audio File
OST/FLAC/05 - Dark Avarice.flac
19.8 MB
Lossless Audio File
OST/FLAC/06 - Ascend.flac
19 MB
Lossless Audio File
OST/FLAC/07 - Death and Tactics.flac
22.1 MB
Lossless Audio File
OST/FLAC/08 - Final Heartbeats.flac
23 MB
Lossless Audio File
OST/FLAC/cover.jpg
186.7 KB
Image File
OST/MP3/01 - Ressurected.mp3
6.1 MB
Audio File
OST/MP3/02 - Unholy Grounds.mp3
8.9 MB
Audio File
OST/MP3/03 - Chains and Blood.mp3
7.7 MB
Audio File
OST/MP3/04 - March of Ghosts.mp3
7.6 MB
Audio File
OST/MP3/05 - Dark Avarice.mp3
9.7 MB
Audio File
OST/MP3/06 - Ascend.mp3
7.5 MB
Audio File
OST/MP3/07 - Death and Tactics.mp3
8.8 MB
Audio File
OST/MP3/08 - Final Heartbeats.mp3
8.5 MB
Audio File
OST/MP3/cover.jpg
186.7 KB
Image File