Warning! Do NOT Download Without a VPN!

Your IP Address is

. Location is

Your Internet Provider and Government can track your download activities! Hide your IP ADDRESS with a VPN!

We

strongly recommend using

a VPN service

to anonymize your torrent downloads.

It's FREE!

START YOUR FREE TRIAL NOW!



Universal Soldier Collections (1999-2012) 1080p BluRay X264 MSub By~Hammer~




Status:
All the torrents in this section have been verified by our verification system
Category:
Movies
Size:
18.7 GB in 4 files
Grabbed On:

08-11-2020

from a torrent source
Swarm:
1 Seeds & 6 Peers
Language:
English
Vote:

No votes yet.
| | |
| --- | --- |
| Connected Peers: | 0 peers. |
| Downloaded: | de . |
| Remaning Time: | . |
| Download Speed: | 0 b/s / 0 b/s |
| Download Progress: | |
Universal Soldier Collections (1999-2012) 1080p BluRay x264 {Dual Audio} {Hindi-English} MSub By~Hammer~







Stay Home Stay Safe From Coronavirus

Universal Soldier (1992) 1080p BluRay x264 {Dual Audio} {Hindi Org DD 2.0-Eng DTS 5.1} ESub By~Hammer~

General
Format                                   : Matroska
Format version                           : Version 4 / Version 2
File size                                : 4.89 GiB
Duration                                 : 1 h 43 min
Overall bit rate                         : 6 748 kb/s
Movie name                               : Universal Soldier (1992) 1080p BluRay x264 {Dual Audio} {Hindi Org DD 2.0-Eng DTS 5.1} ESub By~Hammer~
Bit rate                                 : 5 000 kb/s
Width                                    : 1 920 pixels
Height                                   : 816 pixels
Display aspect ratio                     : 2.35:1
Frame rate mode                          : Constant
Frame rate                               : 23.976 (24000/1001) FPS
Title                                    : ~EncodeR~Hammer~
Language                                 : English
Default                                  : Yes
Forced                                   : No

Audio #1
Format                                   : AC-3
Format/Info                              : Audio Coding 3
Codec ID                                 : A_AC3
Duration                                 : 1 h 43 min
Bit rate mode                            : Constant
Bit rate                                 : 224 kb/s
Channel(s)                               : 2 channels
Channel positions                        : Front: L R
Sampling rate                            : 48.0 kHz
Frame rate                               : 31.250 FPS (1536 SPF)
Bit depth                                : 16 bits
Compression mode                         : Lossy
Stream size                              : 166 MiB (3%)
Title                                    : Hindi Org VCD DD 2.0 224 kbps By~Hammer~
Language                                 : Hindi
Default                                  : Yes
Forced                                   : No

Audio #2
Format                                   : DTS
Format/Info                              : Digital Theater Systems
Codec ID                                 : A_DTS
Duration                                 : 1 h 43 min
Bit rate mode                            : Constant
Bit rate                                 : 1 509 kb/s
Channel(s)                               : 6 channels
Channel positions                        : Front: L C R, Side: L R, LFE
Sampling rate                            : 48.0 kHz
Frame rate                               : 93.750 FPS (512 SPF)
Bit depth                                : 24 bits
Compression mode                         : Lossy
Stream size                              : 1.09 GiB (22%)
Title                                    : English DTS 5.1 1509 kbps By~Hammer~
Language                                 : English
Default                                  : No
Forced                                   : No

Text
Format                                   : PGS
Muxing mode                              : zlib
Codec ID                                 : S_HDMV/PGS
Codec ID/Info                            : Picture based subtitle format used on BDs/HD-DVDs
Duration                                 : 1 h 36 min
Bit rate                                 : 17.5 kb/s
Count of elements                        : 1932
Stream size                              : 12.0 MiB (0%)
Title                                    : English PGS
Language                                 : English
Default                                  : Yes
Forced                                   : No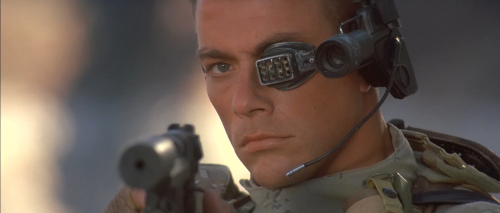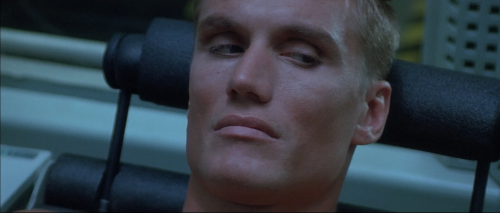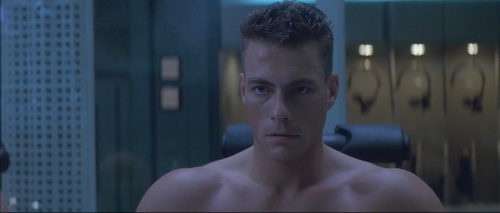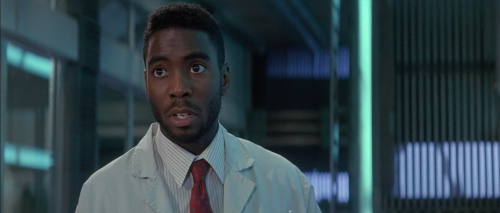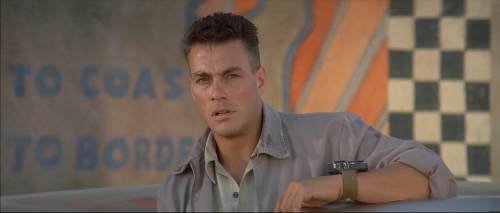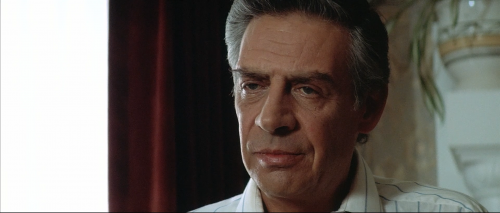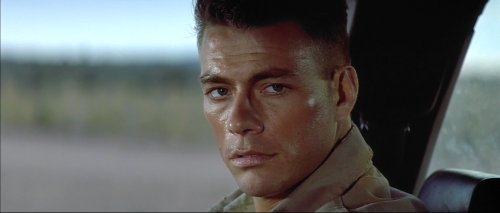 Universal Soldier -The Return (1999) 1080p BluRay x264 {Dual Audio} {Hindi Org DD 2.0-Eng BD 5.1} MSub By~Hammer~

General
Format                                   : Matroska
Format version                           : Version 4 / Version 2
File size                                : 3.41 GiB
Duration                                 : 1 h 22 min
Overall bit rate                         : 5 883 kb/s
Movie name                               : Universal Soldier -The Return (1999) 1080p BluRay x264 {Dual Audio} {Hindi Org DD 2.0-Eng BD 5.1} MSub By~Hammer~
Bit rate                                 : 5 000 kb/s
Width                                    : 1 920 pixels
Height                                   : 1 040 pixels
Display aspect ratio                     : 1.85:1
Frame rate mode                          : Constant
Frame rate                               : 23.976 (24000/1001) FPS
Title                                    : ~EncodeR~Hammer~
Language                                 : English
Default                                  : Yes
Forced                                   : No

Audio #1
Format                                   : AC-3
Format/Info                              : Audio Coding 3
Codec ID                                 : A_AC3
Duration                                 : 1 h 22 min
Bit rate mode                            : Constant
Bit rate                                 : 224 kb/s
Channel(s)                               : 2 channels
Channel positions                        : Front: L R
Sampling rate                            : 44.1 kHz
Frame rate                               : 28.711 FPS (1536 SPF)
Bit depth                                : 16 bits
Compression mode                         : Lossy
Stream size                              : 133 MiB (4%)
Title                                    : Hindi Org VCD DD 2.0 224 kbps By~Hammer~
Language                                 : Hindi
Default                                  : Yes
Forced                                   : No

Audio #2
Format                                   : AC-3
Format/Info                              : Audio Coding 3
Codec ID                                 : A_AC3
Duration                                 : 1 h 22 min
Bit rate mode                            : Constant
Bit rate                                 : 640 kb/s
Channel(s)                               : 6 channels
Channel positions                        : Front: L C R, Side: L R, LFE
Sampling rate                            : 48.0 kHz
Frame rate                               : 31.250 FPS (1536 SPF)
Bit depth                                : 16 bits
Compression mode                         : Lossy
Stream size                              : 380 MiB (11%)
Title                                    : English BD 5.1 640 kbps By~Hammer~
Language                                 : English
Default                                  : No
Forced                                   : No

Text #1
Format                                   : PGS
Muxing mode                              : zlib
Codec ID                                 : S_HDMV/PGS
Codec ID/Info                            : Picture based subtitle format used on BDs/HD-DVDs
Duration                                 : 1 h 18 min
Bit rate                                 : 10.8 kb/s
Count of elements                        : 1398
Stream size                              : 6.08 MiB (0%)
Title                                    : Hindi PGS
Language                                 : Hindi
Default                                  : Yes
Forced                                   : No

Text #2
Format                                   : PGS
Muxing mode                              : zlib
Codec ID                                 : S_HDMV/PGS
Codec ID/Info                            : Picture based subtitle format used on BDs/HD-DVDs
Duration                                 : 1 h 14 min
Bit rate                                 : 10.6 kb/s
Count of elements                        : 1318
Stream size                              : 5.66 MiB (0%)
Title                                    : English PGS
Language                                 : English
Default                                  : No
Forced                                   : No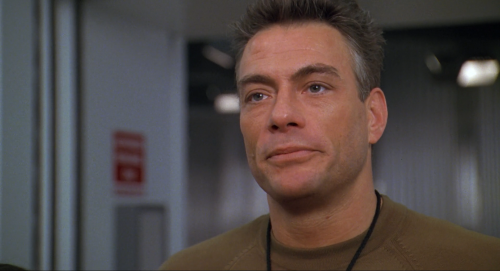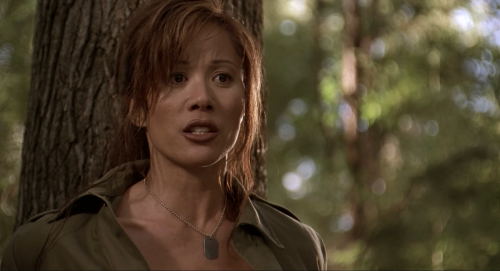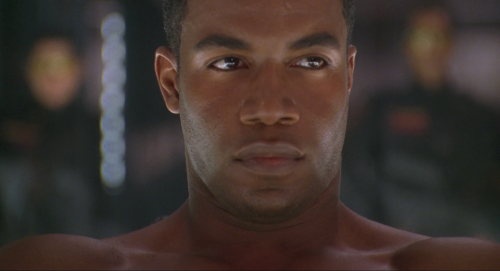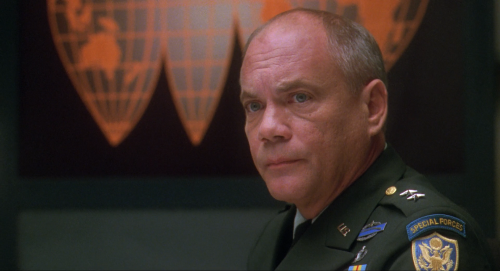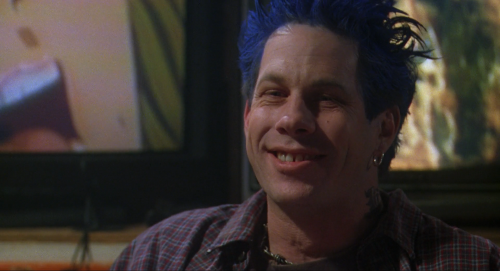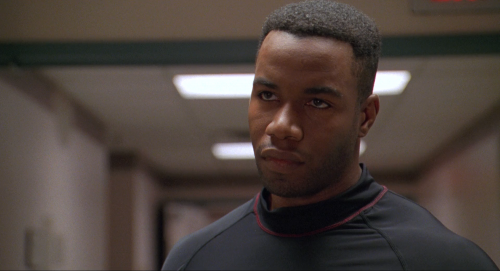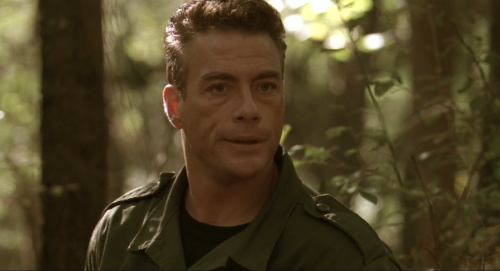 Universal Soldier Regeneration (2009) 1080p BluRay x264 {Dual Audio} {Hindi DD 5.1-Eng DTS 5.1} ESub By~Hammer~

General
Format                                   : Matroska
Format version                           : Version 4 / Version 2
File size                                : 4.72 GiB
Duration                                 : 1 h 36 min
Overall bit rate                         : 6 970 kb/s
Movie name                               : Universal Soldier Regeneration (2009) 1080p BluRay x264 {Dual Audio} {Hindi DD 5.1-Eng DTS 5.1} ESub By~Hammer~
Bit rate                                 : 5 000 kb/s
Width                                    : 1 920 pixels
Height                                   : 816 pixels
Display aspect ratio                     : 2.35:1
Frame rate mode                          : Constant
Frame rate                               : 23.976 (24000/1001) FPS
Title                                    : ~EncodeR~Hammer~
Language                                 : English
Default                                  : Yes
Forced                                   : No

Audio #1
Format                                   : AC-3
Format/Info                              : Audio Coding 3
Codec ID                                 : A_AC3
Duration                                 : 1 h 36 min
Bit rate mode                            : Constant
Bit rate                                 : 448 kb/s
Channel(s)                               : 6 channels
Channel positions                        : Front: L C R, Side: L R, LFE
Sampling rate                            : 48.0 kHz
Frame rate                               : 31.250 FPS (1536 SPF)
Bit depth                                : 16 bits
Compression mode                         : Lossy
Stream size                              : 311 MiB (6%)
Title                                    : Hindi Org DD 5.1 448 kbps By~Hammer~
Language                                 : Hindi
Default                                  : Yes
Forced                                   : No

Audio #2
Format                                   : DTS
Format/Info                              : Digital Theater Systems
Codec ID                                 : A_DTS
Duration                                 : 1 h 36 min
Bit rate mode                            : Constant
Bit rate                                 : 1 509 kb/s
Channel(s)                               : 6 channels
Channel positions                        : Front: L C R, Side: L R, LFE
Sampling rate                            : 48.0 kHz
Frame rate                               : 93.750 FPS (512 SPF)
Bit depth                                : 24 bits
Compression mode                         : Lossy
Stream size                              : 1.02 GiB (22%)
Title                                    : English DTS 5.1 1509 kbps By~Hammer~
Language                                 : English
Default                                  : No
Forced                                   : No

Text
Format                                   : PGS
Muxing mode                              : zlib
Codec ID                                 : S_HDMV/PGS
Codec ID/Info                            : Picture based subtitle format used on BDs/HD-DVDs
Duration                                 : 1 h 18 min
Bit rate                                 : 16.1 kb/s
Count of elements                        : 1138
Stream size                              : 9.02 MiB (0%)
Title                                    : English PGS
Language                                 : English
Default                                  : Yes
Forced                                   : No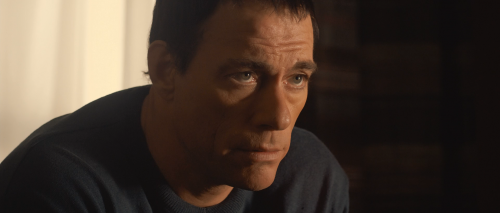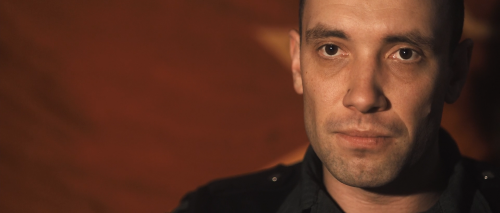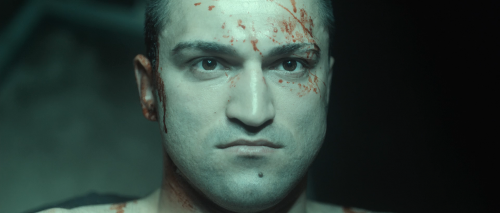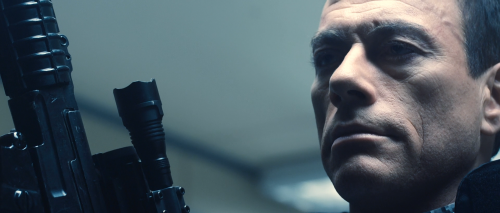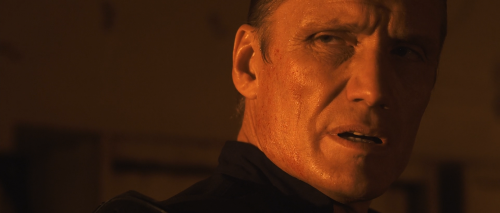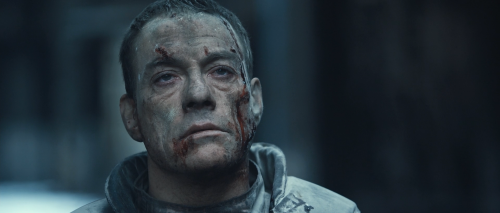 Universal Soldier 4 Day of Reckoning (2012) 1080p BluRay x264 {Hindi DD 5.1-Eng DTS 5.1} By~Hammer~

General
Format                                   : Matroska
Format version                           : Version 4 / Version 2
File size                                : 5.68 GiB
Duration                                 : 1 h 53 min
Overall bit rate                         : 7 152 kb/s
Movie name                               : Universal Soldier 4 Day of Reckoning (2012) 1080p BluRay x264 {Hindi DD 5.1-Eng DTS 5.1} By~Hammer~
Bit rate                                 : 5 000 kb/s
Width                                    : 1 920 pixels
Height                                   : 816 pixels
Display aspect ratio                     : 2.35:1
Frame rate mode                          : Constant
Frame rate                               : 23.976 (24000/1001) FPS
Title                                    : ~EncodeR~Hammer~
Default                                  : Yes
Forced                                   : No

Audio #1
Format                                   : AC-3
Format/Info                              : Audio Coding 3
Codec ID                                 : A_AC3
Duration                                 : 1 h 53 min
Bit rate mode                            : Constant
Bit rate                                 : 640 kb/s
Channel(s)                               : 6 channels
Channel positions                        : Front: L C R, Side: L R, LFE
Sampling rate                            : 48.0 kHz
Frame rate                               : 31.250 FPS (1536 SPF)
Bit depth                                : 16 bits
Compression mode                         : Lossy
Stream size                              : 520 MiB (9%)
Title                                    : Hindi Org DD 5.1 640 kbps By~Hammer~
Language                                 : Hindi
Default                                  : Yes
Forced                                   : No

Audio #2
Format                                   : DTS
Format/Info                              : Digital Theater Systems
Codec ID                                 : A_DTS
Duration                                 : 1 h 53 min
Bit rate mode                            : Constant
Bit rate                                 : 1 509 kb/s
Channel(s)                               : 6 channels
Channel positions                        : Front: L C R, Side: L R, LFE
Sampling rate                            : 48.0 kHz
Frame rate                               : 93.750 FPS (512 SPF)
Bit depth                                : 24 bits
Compression mode                         : Lossy
Stream size                              : 1.20 GiB (21%)
Title                                    : English DTS 5.1 1509 kbps By~Hammer~
Language                                 : English
Default                                  : No
Forced                                   : No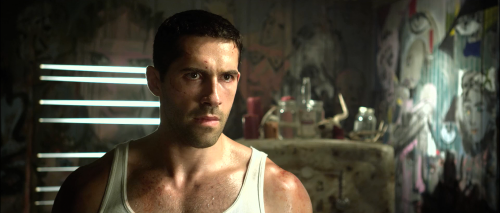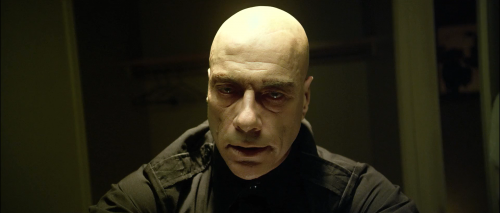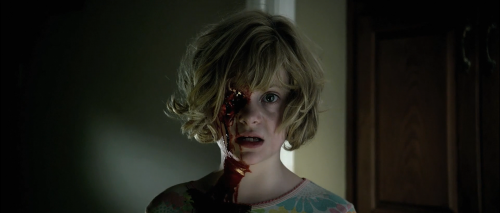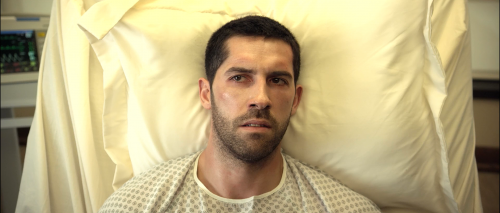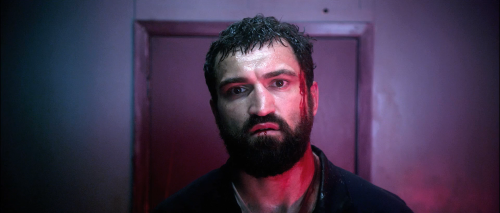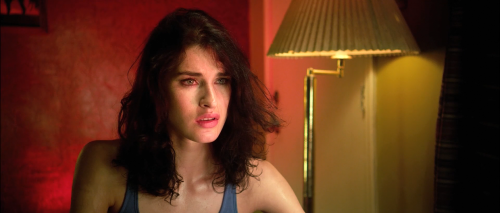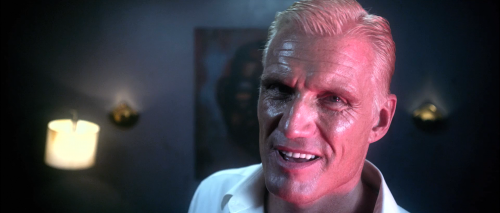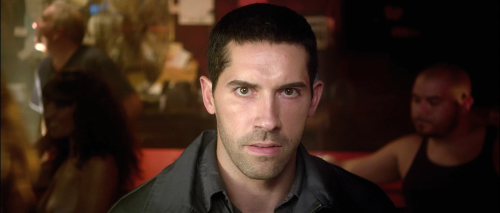 VISITOR COMMENTS (0 comments)
Filename
Size
Filetype
Universal Soldier Collections (1999-2012) 1080p BluRay x264 MSub By~Hammer~
18.7 GB
Folder
Universal Soldier -The Return (1999) 1080p BluRay x264 {Dual Audio} {Hindi Org DD 2.0-Eng BD 5.1} MSub By~Hammer~.mkv
3.4 GB
Multimedia File
Universal Soldier (1992) 1080p BluRay x264 {Dual Audio} {Hindi Org DD 2.0-Eng DTS 5.1} ESub By~Hammer~.mkv
4.9 GB
Multimedia File
Universal Soldier 4 Day of Reckoning (2012) 1080p BluRay x264 {Hindi DD 5.1-Eng DTS 5.1} By~Hammer~.mkv
5.7 GB
Multimedia File
Universal Soldier Regeneration (2009) 1080p BluRay x264 {Dual Audio} {Hindi DD 5.1-Eng DTS 5.1} ESub By~Hammer~.mkv
4.7 GB
Multimedia File
Torrent Name
Added
Size
Seeds
Peers
Uploader
Health

8 Nov
18.7 GB
1
6
unknown

2 Mar
6.3 GB
0
0
unknown

6 Mar
5.1 GB
0
0
unknown

13 Apr
1.8 GB
0
0
unknown

18 Nov
25 GB
0
0
ChinaToros

18 Nov
33.5 GB
0
0
ChinaToros

18 Nov
9.4 GB
0
0
ChinaToros

18 Nov
11.5 GB
0
0
ChinaToros

18 Nov
2 GB
0
0
unknown

18 Nov
1.3 GB
0
0
unknown

10 Jan
5.4 GB
0
0
unknown
Van Damme 26 Universal Soldier Day of Reckoning 2012 1080p Bluray 10-bit x265 AAC 5.1-Qman

[UTR]

11 Feb
2.8 GB
0
0
unknown

12 Feb
1.6 GB
0
0
unknown

28 Mar
3.3 GB
0
0
unknown
Universal Soldier - Regeneration 2009 [ Bolly4u site ] Dual Audio BluRay 800Mb 720p
29 May
821.7 MB
0
0
unknown