Warning! Do NOT Download Without a VPN!

Your IP Address is

. Location is

Your Internet Provider and Government can track your download activities! Hide your IP ADDRESS with a VPN!

We

strongly recommend using

a VPN service

to anonymize your torrent downloads.

It's FREE!

START YOUR FREE TRIAL NOW!
70 Tracks Funk & 80's And 90's Pop Playlist Spotify (2020) [320] Kbps Beats⭐




Status:
All the torrents in this section have been verified by our verification system
Category:
Music
Size:
639.3 MB in 70 files
Grabbed On:

21-05-2020

from a torrent source
Swarm:
17 Seeds & 4 Peers
Language:
English
Vote:

No votes yet.
| | |
| --- | --- |
| Connected Peers: | 0 peers. |
| Downloaded: | de . |
| Remaning Time: | . |
| Download Speed: | 0 b/s / 0 b/s |
| Download Progress: | |
Please seed for at least 5 Mins Back Thank You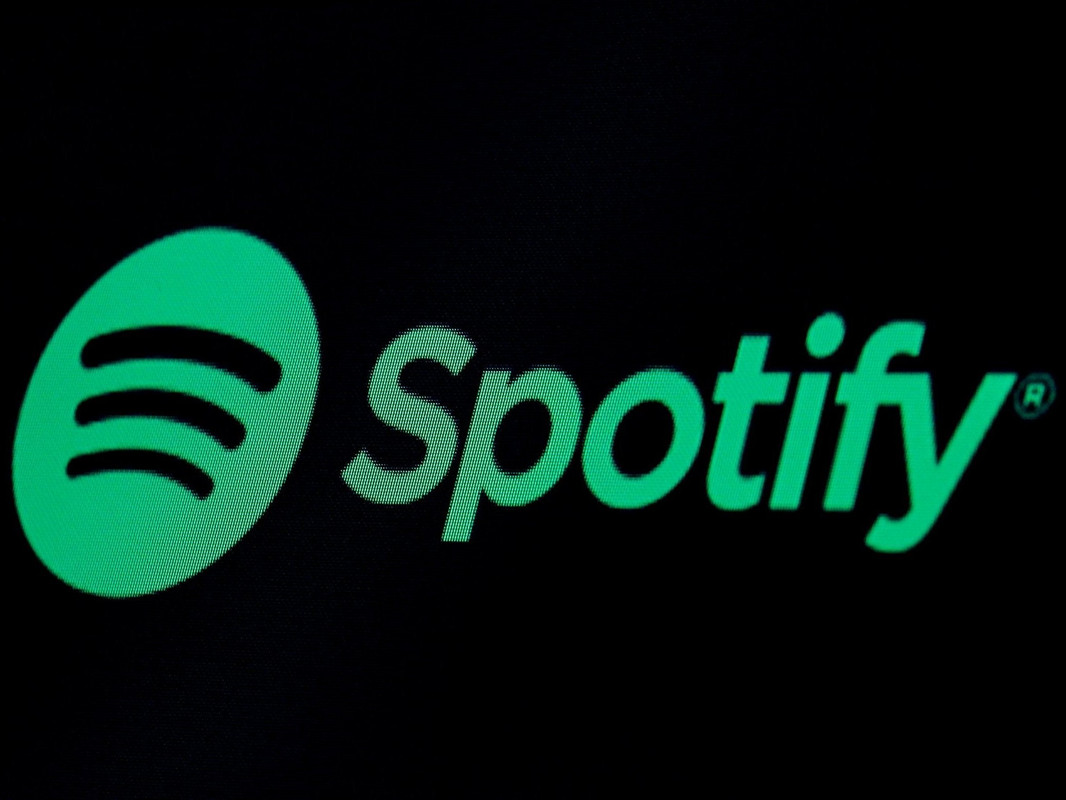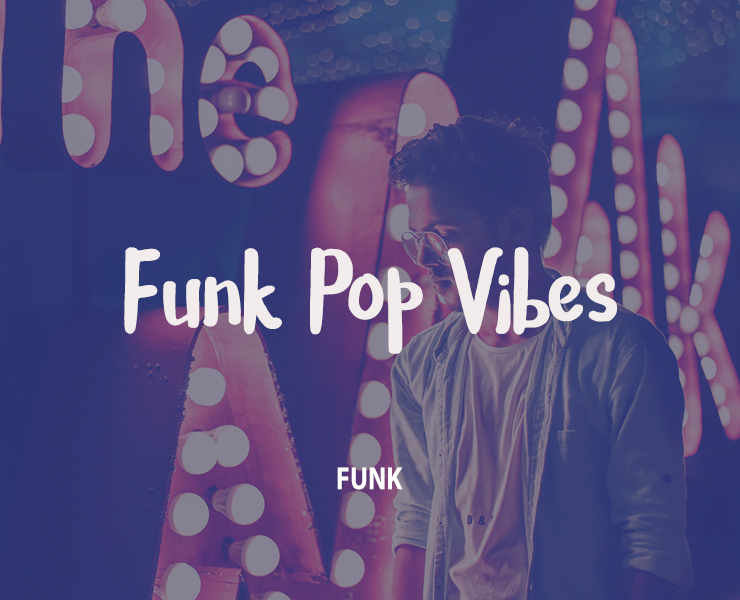 Complete name

70 Tracks Funk & 80's and 90's Pop Playlist Spotify (2020) [320] kbps Beats⭐

Format : MPEG Audio

File size : 639 MiB

Overall bit rate mode : Constant

Overall bit rate : 320 kb/s



https://i.postimg.cc/X7BqgPwW/2.png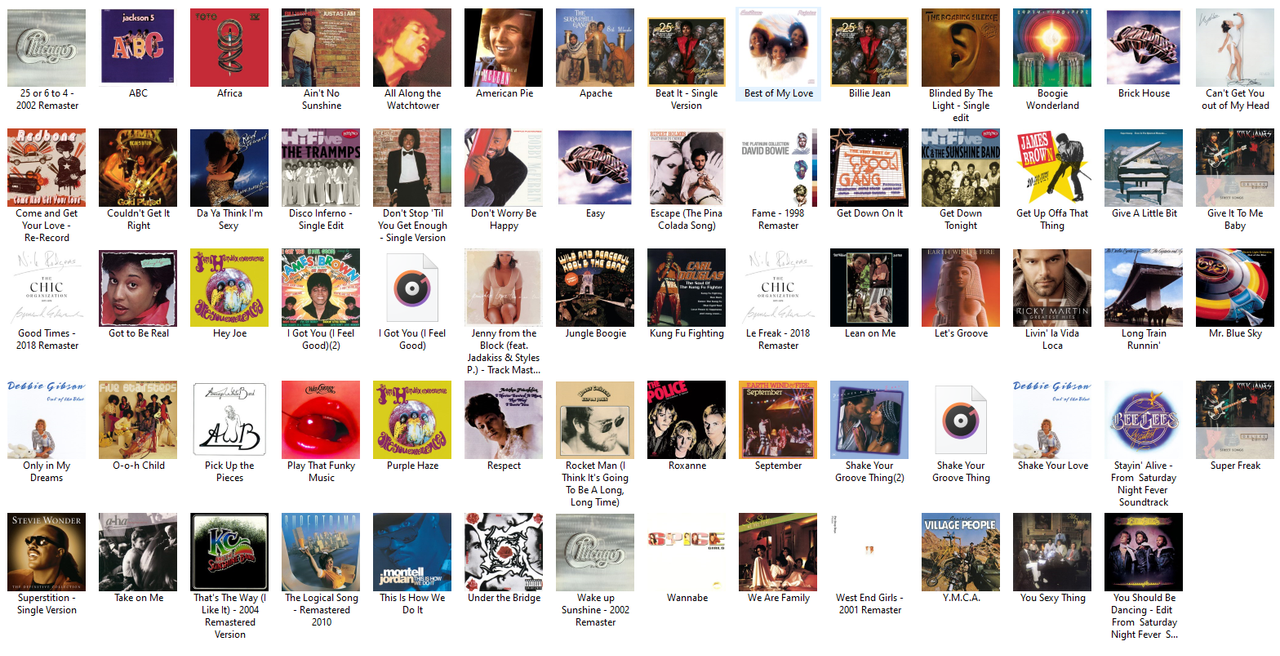 Like Us On Facebook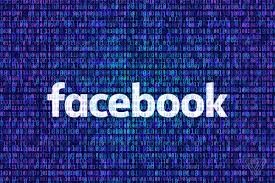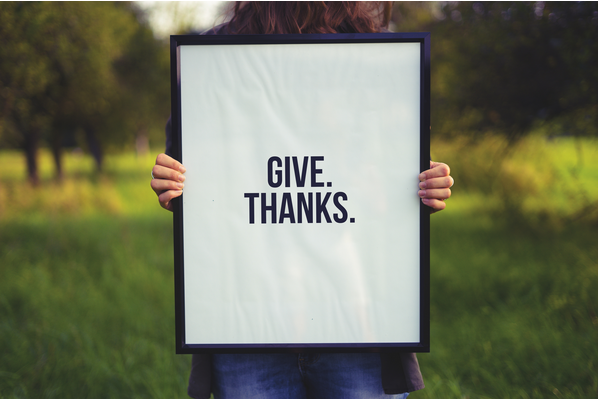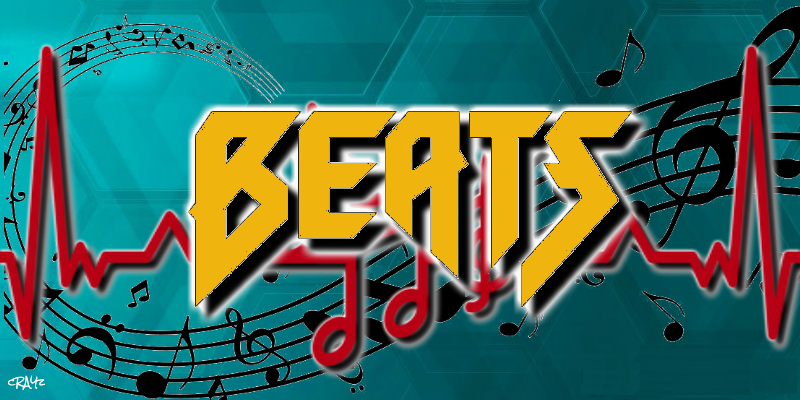 VISITOR COMMENTS (0 comments)
Filename
Size
Filetype
70 Tracks Funk & 80's and 90's Pop Playlist Spotify (2020) [320] kbps Beats⭐
639.3 MB
Folder
70 Tracks Funk & 80's and 90's Pop Playlist Spotify (2020) [320] kbps Beats⭐/2.PNG
1.6 MB
Image File
70 Tracks Funk & 80's and 90's Pop Playlist Spotify (2020) [320] kbps Beats⭐/25 or 6 to 4 - 2002 Remaster.mp3
11.1 MB
Audio File
70 Tracks Funk & 80's and 90's Pop Playlist Spotify (2020) [320] kbps Beats⭐/ABC.mp3
6.7 MB
Audio File
70 Tracks Funk & 80's and 90's Pop Playlist Spotify (2020) [320] kbps Beats⭐/Africa.mp3
11.3 MB
Audio File
70 Tracks Funk & 80's and 90's Pop Playlist Spotify (2020) [320] kbps Beats⭐/Ain't No Sunshine.mp3
4.8 MB
Audio File
70 Tracks Funk & 80's and 90's Pop Playlist Spotify (2020) [320] kbps Beats⭐/All Along the Watchtower.mp3
9.1 MB
Audio File
70 Tracks Funk & 80's and 90's Pop Playlist Spotify (2020) [320] kbps Beats⭐/American Pie.mp3
19.7 MB
Audio File
70 Tracks Funk & 80's and 90's Pop Playlist Spotify (2020) [320] kbps Beats⭐/Apache.mp3
14.3 MB
Audio File
70 Tracks Funk & 80's and 90's Pop Playlist Spotify (2020) [320] kbps Beats⭐/Beat It - Single Version.mp3
9.9 MB
Audio File
70 Tracks Funk & 80's and 90's Pop Playlist Spotify (2020) [320] kbps Beats⭐/Best of My Love.mp3
8.4 MB
Audio File
70 Tracks Funk & 80's and 90's Pop Playlist Spotify (2020) [320] kbps Beats⭐/Billie Jean.mp3
11.2 MB
Audio File
70 Tracks Funk & 80's and 90's Pop Playlist Spotify (2020) [320] kbps Beats⭐/Blinded By The Light - Single edit.mp3
8.7 MB
Audio File
70 Tracks Funk & 80's and 90's Pop Playlist Spotify (2020) [320] kbps Beats⭐/Boogie Wonderland.mp3
11 MB
Audio File
70 Tracks Funk & 80's and 90's Pop Playlist Spotify (2020) [320] kbps Beats⭐/Brick House.mp3
7.9 MB
Audio File
70 Tracks Funk & 80's and 90's Pop Playlist Spotify (2020) [320] kbps Beats⭐/Can't Get You out of My Head.mp3
8.8 MB
Audio File
70 Tracks Funk & 80's and 90's Pop Playlist Spotify (2020) [320] kbps Beats⭐/Come and Get Your Love - Re-Record.mp3
6.8 MB
Audio File
70 Tracks Funk & 80's and 90's Pop Playlist Spotify (2020) [320] kbps Beats⭐/Couldn't Get It Right.mp3
7.6 MB
Audio File
70 Tracks Funk & 80's and 90's Pop Playlist Spotify (2020) [320] kbps Beats⭐/Da Ya Think I'm Sexy .mp3
12.7 MB
Audio File
70 Tracks Funk & 80's and 90's Pop Playlist Spotify (2020) [320] kbps Beats⭐/Disco Inferno - Single Edit.mp3
7.3 MB
Audio File
70 Tracks Funk & 80's and 90's Pop Playlist Spotify (2020) [320] kbps Beats⭐/Don't Stop 'Til You Get Enough - Single Version.mp3
14 MB
Audio File
70 Tracks Funk & 80's and 90's Pop Playlist Spotify (2020) [320] kbps Beats⭐/Don't Worry Be Happy.mp3
11.3 MB
Audio File
70 Tracks Funk & 80's and 90's Pop Playlist Spotify (2020) [320] kbps Beats⭐/Easy.mp3
9.8 MB
Audio File
70 Tracks Funk & 80's and 90's Pop Playlist Spotify (2020) [320] kbps Beats⭐/Escape (The Pina Colada Song).mp3
10.5 MB
Audio File
70 Tracks Funk & 80's and 90's Pop Playlist Spotify (2020) [320] kbps Beats⭐/Fame - 1998 Remaster.mp3
9.7 MB
Audio File
70 Tracks Funk & 80's and 90's Pop Playlist Spotify (2020) [320] kbps Beats⭐/Get Down On It.mp3
8.1 MB
Audio File
70 Tracks Funk & 80's and 90's Pop Playlist Spotify (2020) [320] kbps Beats⭐/Get Down Tonight.mp3
7.4 MB
Audio File
70 Tracks Funk & 80's and 90's Pop Playlist Spotify (2020) [320] kbps Beats⭐/Get Up Offa That Thing.mp3
9.6 MB
Audio File
70 Tracks Funk & 80's and 90's Pop Playlist Spotify (2020) [320] kbps Beats⭐/Give A Little Bit.mp3
9.5 MB
Audio File
70 Tracks Funk & 80's and 90's Pop Playlist Spotify (2020) [320] kbps Beats⭐/Give It To Me Baby.mp3
9.5 MB
Audio File
70 Tracks Funk & 80's and 90's Pop Playlist Spotify (2020) [320] kbps Beats⭐/Good Times - 2018 Remaster.mp3
18.6 MB
Audio File
70 Tracks Funk & 80's and 90's Pop Playlist Spotify (2020) [320] kbps Beats⭐/Got to Be Real.mp3
11.8 MB
Audio File
70 Tracks Funk & 80's and 90's Pop Playlist Spotify (2020) [320] kbps Beats⭐/Hey Joe.mp3
8 MB
Audio File
70 Tracks Funk & 80's and 90's Pop Playlist Spotify (2020) [320] kbps Beats⭐/I Got You (I Feel Good).mp3
0 B
Audio File
70 Tracks Funk & 80's and 90's Pop Playlist Spotify (2020) [320] kbps Beats⭐/I Got You (I Feel Good)(2).mp3
6.4 MB
Audio File
70 Tracks Funk & 80's and 90's Pop Playlist Spotify (2020) [320] kbps Beats⭐/Jenny from the Block (feat. Jadakiss & Styles P.) - Track Masters Remix.mp3
7.2 MB
Audio File
70 Tracks Funk & 80's and 90's Pop Playlist Spotify (2020) [320] kbps Beats⭐/Jungle Boogie.mp3
7.1 MB
Audio File
70 Tracks Funk & 80's and 90's Pop Playlist Spotify (2020) [320] kbps Beats⭐/Kung Fu Fighting.mp3
7.6 MB
Audio File
70 Tracks Funk & 80's and 90's Pop Playlist Spotify (2020) [320] kbps Beats⭐/Le Freak - 2018 Remaster.mp3
12.7 MB
Audio File
70 Tracks Funk & 80's and 90's Pop Playlist Spotify (2020) [320] kbps Beats⭐/Lean on Me.mp3
9.8 MB
Audio File
70 Tracks Funk & 80's and 90's Pop Playlist Spotify (2020) [320] kbps Beats⭐/Let's Groove.mp3
13 MB
Audio File
70 Tracks Funk & 80's and 90's Pop Playlist Spotify (2020) [320] kbps Beats⭐/Livin' la Vida Loca.mp3
9.3 MB
Audio File
70 Tracks Funk & 80's and 90's Pop Playlist Spotify (2020) [320] kbps Beats⭐/Long Train Runnin'.mp3
7.9 MB
Audio File
70 Tracks Funk & 80's and 90's Pop Playlist Spotify (2020) [320] kbps Beats⭐/Mr. Blue Sky.mp3
11.6 MB
Audio File
70 Tracks Funk & 80's and 90's Pop Playlist Spotify (2020) [320] kbps Beats⭐/O-o-h Child.mp3
7.5 MB
Audio File
70 Tracks Funk & 80's and 90's Pop Playlist Spotify (2020) [320] kbps Beats⭐/Only in My Dreams.mp3
8.9 MB
Audio File
70 Tracks Funk & 80's and 90's Pop Playlist Spotify (2020) [320] kbps Beats⭐/Pick Up the Pieces.mp3
9.1 MB
Audio File
70 Tracks Funk & 80's and 90's Pop Playlist Spotify (2020) [320] kbps Beats⭐/Play That Funky Music.mp3
11.5 MB
Audio File
70 Tracks Funk & 80's and 90's Pop Playlist Spotify (2020) [320] kbps Beats⭐/Purple Haze.mp3
6.5 MB
Audio File
70 Tracks Funk & 80's and 90's Pop Playlist Spotify (2020) [320] kbps Beats⭐/Respect.mp3
5.7 MB
Audio File
70 Tracks Funk & 80's and 90's Pop Playlist Spotify (2020) [320] kbps Beats⭐/Rocket Man (I Think It's Going To Be A Long, Long Time).mp3
10.8 MB
Audio File
70 Tracks Funk & 80's and 90's Pop Playlist Spotify (2020) [320] kbps Beats⭐/Roxanne.mp3
7.3 MB
Audio File
70 Tracks Funk & 80's and 90's Pop Playlist Spotify (2020) [320] kbps Beats⭐/September.mp3
8.2 MB
Audio File
70 Tracks Funk & 80's and 90's Pop Playlist Spotify (2020) [320] kbps Beats⭐/Shake Your Groove Thing.mp3
0 B
Audio File
70 Tracks Funk & 80's and 90's Pop Playlist Spotify (2020) [320] kbps Beats⭐/Shake Your Groove Thing(2).mp3
13.2 MB
Audio File
70 Tracks Funk & 80's and 90's Pop Playlist Spotify (2020) [320] kbps Beats⭐/Shake Your Love.mp3
8.5 MB
Audio File
70 Tracks Funk & 80's and 90's Pop Playlist Spotify (2020) [320] kbps Beats⭐/Stayin' Alive - From Saturday Night Fever Soundtrack.mp3
10.9 MB
Audio File
70 Tracks Funk & 80's and 90's Pop Playlist Spotify (2020) [320] kbps Beats⭐/Super Freak.mp3
7.8 MB
Audio File
70 Tracks Funk & 80's and 90's Pop Playlist Spotify (2020) [320] kbps Beats⭐/Superstition - Single Version.mp3
9.4 MB
Audio File
70 Tracks Funk & 80's and 90's Pop Playlist Spotify (2020) [320] kbps Beats⭐/Take on Me.mp3
8.6 MB
Audio File
70 Tracks Funk & 80's and 90's Pop Playlist Spotify (2020) [320] kbps Beats⭐/That's The Way (I Like It) - 2004 Remastered Version.mp3
7.1 MB
Audio File
70 Tracks Funk & 80's and 90's Pop Playlist Spotify (2020) [320] kbps Beats⭐/The Logical Song - Remastered 2010.mp3
9.6 MB
Audio File
70 Tracks Funk & 80's and 90's Pop Playlist Spotify (2020) [320] kbps Beats⭐/This Is How We Do It.mp3
9.1 MB
Audio File
70 Tracks Funk & 80's and 90's Pop Playlist Spotify (2020) [320] kbps Beats⭐/Under the Bridge.mp3
10.1 MB
Audio File
70 Tracks Funk & 80's and 90's Pop Playlist Spotify (2020) [320] kbps Beats⭐/Wake up Sunshine - 2002 Remaster.mp3
5.7 MB
Audio File
70 Tracks Funk & 80's and 90's Pop Playlist Spotify (2020) [320] kbps Beats⭐/Wannabe.mp3
6.6 MB
Audio File
70 Tracks Funk & 80's and 90's Pop Playlist Spotify (2020) [320] kbps Beats⭐/We Are Family.mp3
8.2 MB
Audio File
70 Tracks Funk & 80's and 90's Pop Playlist Spotify (2020) [320] kbps Beats⭐/West End Girls - 2001 Remaster.mp3
9.4 MB
Audio File
70 Tracks Funk & 80's and 90's Pop Playlist Spotify (2020) [320] kbps Beats⭐/Y.M.C.A..mp3
11 MB
Audio File
70 Tracks Funk & 80's and 90's Pop Playlist Spotify (2020) [320] kbps Beats⭐/You Sexy Thing.mp3
9.4 MB
Audio File
70 Tracks Funk & 80's and 90's Pop Playlist Spotify (2020) [320] kbps Beats⭐/You Should Be Dancing - Edit From Saturday Night Fever Soundtrack.mp3
9.8 MB
Audio File
| | | | | | | | |
| --- | --- | --- | --- | --- | --- | --- | --- |
| Torrent Name | Added | Size | Seeds | Peers | Uploader | | Health |
| | 21 May | 639.3 MB | 17 | 4 | unknown | | |