Warning! Do NOT Download Without a VPN!

Your IP Address is

. Location is

Your Internet Provider and Government can track your download activities! Hide your IP ADDRESS with a VPN!

We

strongly recommend using

a VPN service

to anonymize your torrent downloads.

It's FREE!

START YOUR FREE TRIAL NOW!
100 Vintage Crooner ~Love Songs From The 30s, 40s, 50s, And 60s Playlist Spotify (2020) [320] Kbps Beats⭐




Status:
All the torrents in this section have been verified by our verification system
Category:
Music
Size:
679.6 MB in 99 files
Grabbed On:

21-05-2020

from a torrent source
Swarm:
21 Seeds & 3 Peers
Language:
English
Vote:

No votes yet.
| | |
| --- | --- |
| Connected Peers: | 0 peers. |
| Downloaded: | de . |
| Remaning Time: | . |
| Download Speed: | 0 b/s / 0 b/s |
| Download Progress: | |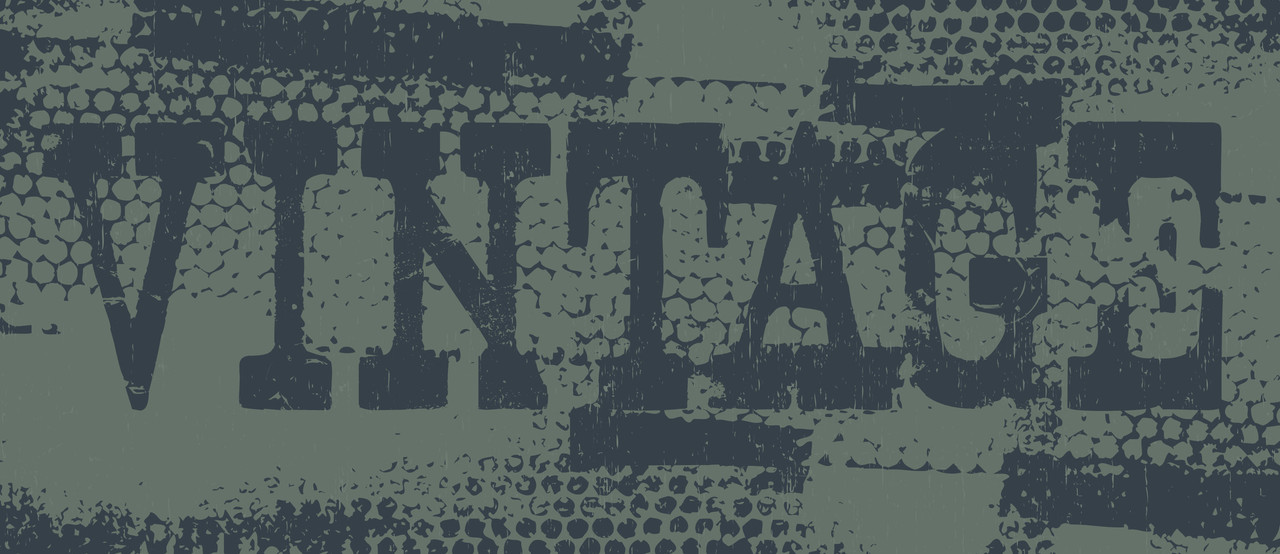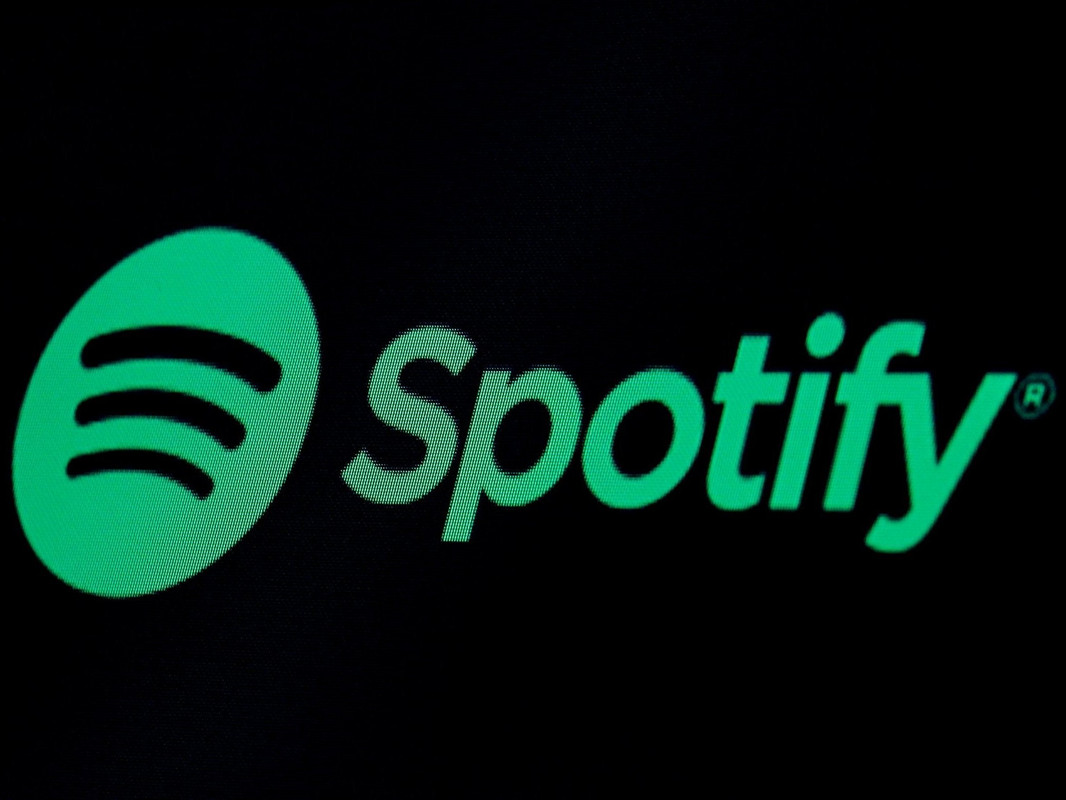 Complete name

100 Vintage Love Songs from the 30s, 40s, 50s, and 60s Playlist Spotify (2020) [320] kbps Beats⭐

Format : MPEG Audio

File size : 679 MiB

Overall bit rate mode : Constant

Overall bit rate : 320 kb/s

https://i.postimg.cc/FzmNvPYf/2.png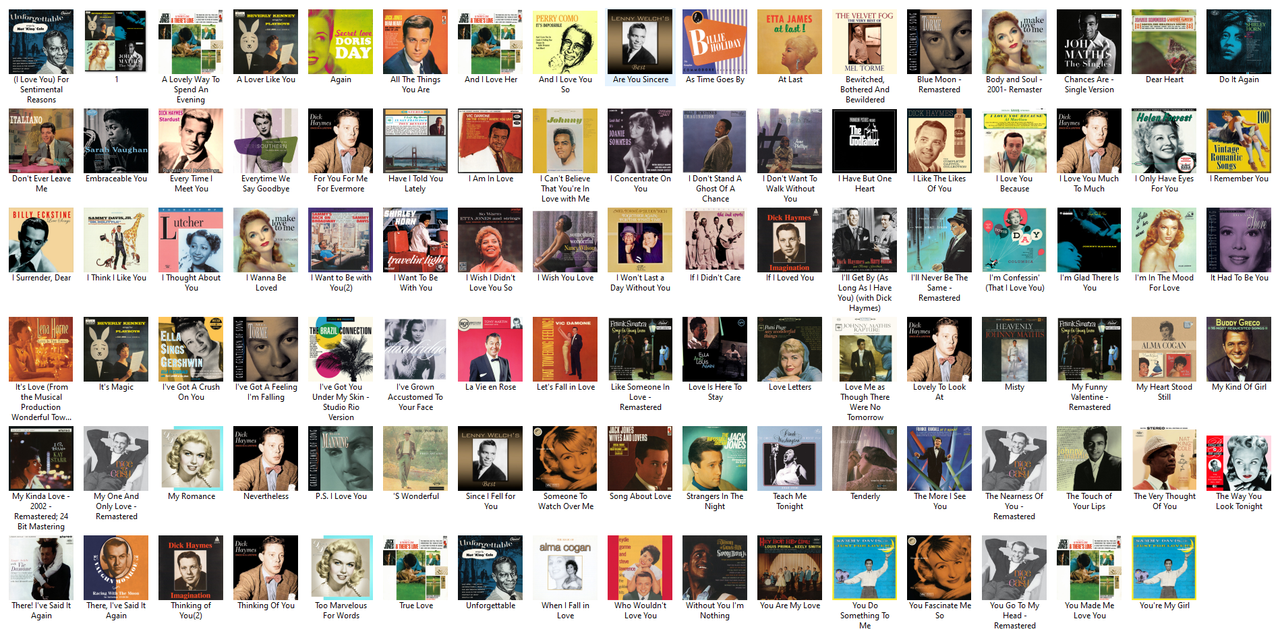 Like Us On Facebook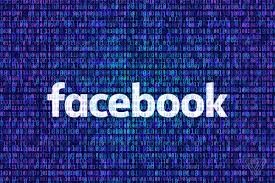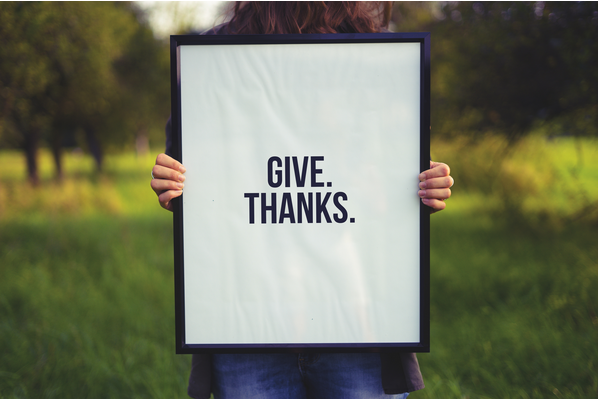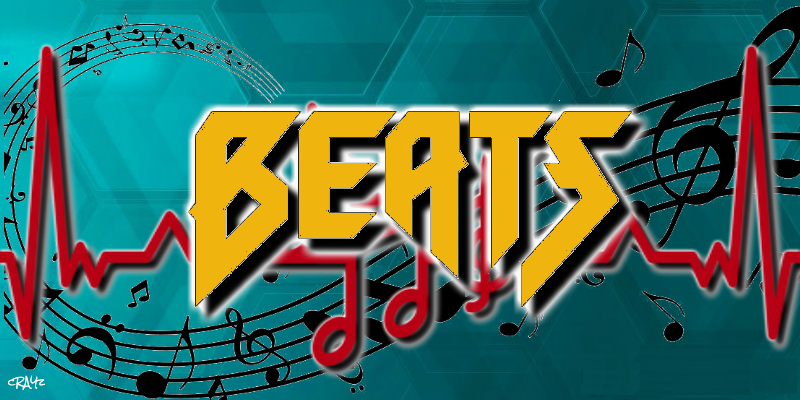 VISITOR COMMENTS (0 comments)
Filename
Size
Filetype
100 Vintage Crooner ~Love Songs from the 30s, 40s, 50s, and 60s Playlist Spotify (2020) [320] kbps Beats⭐
679.6 MB
Folder
100 Vintage Crooner ~Love Songs from the 30s, 40s, 50s, and 60s Playlist Spotify (2020) [320] kbps Beats⭐/'S Wonderful.mp3
6.7 MB
Audio File
100 Vintage Crooner ~Love Songs from the 30s, 40s, 50s, and 60s Playlist Spotify (2020) [320] kbps Beats⭐/(I Love You) For Sentimental Reasons.mp3
6.6 MB
Audio File
100 Vintage Crooner ~Love Songs from the 30s, 40s, 50s, and 60s Playlist Spotify (2020) [320] kbps Beats⭐/1.PNG
103.2 KB
Image File
100 Vintage Crooner ~Love Songs from the 30s, 40s, 50s, and 60s Playlist Spotify (2020) [320] kbps Beats⭐/2.PNG
2.3 MB
Image File
100 Vintage Crooner ~Love Songs from the 30s, 40s, 50s, and 60s Playlist Spotify (2020) [320] kbps Beats⭐/A Lovely Way To Spend An Evening.mp3
6.2 MB
Audio File
100 Vintage Crooner ~Love Songs from the 30s, 40s, 50s, and 60s Playlist Spotify (2020) [320] kbps Beats⭐/A Lover Like You.mp3
8 MB
Audio File
100 Vintage Crooner ~Love Songs from the 30s, 40s, 50s, and 60s Playlist Spotify (2020) [320] kbps Beats⭐/Again.mp3
6.5 MB
Audio File
100 Vintage Crooner ~Love Songs from the 30s, 40s, 50s, and 60s Playlist Spotify (2020) [320] kbps Beats⭐/All The Things You Are.mp3
7 MB
Audio File
100 Vintage Crooner ~Love Songs from the 30s, 40s, 50s, and 60s Playlist Spotify (2020) [320] kbps Beats⭐/And I Love Her.mp3
6.4 MB
Audio File
100 Vintage Crooner ~Love Songs from the 30s, 40s, 50s, and 60s Playlist Spotify (2020) [320] kbps Beats⭐/And I Love You So.mp3
7.6 MB
Audio File
100 Vintage Crooner ~Love Songs from the 30s, 40s, 50s, and 60s Playlist Spotify (2020) [320] kbps Beats⭐/Are You Sincere.mp3
5.6 MB
Audio File
100 Vintage Crooner ~Love Songs from the 30s, 40s, 50s, and 60s Playlist Spotify (2020) [320] kbps Beats⭐/As Time Goes By.mp3
7.4 MB
Audio File
100 Vintage Crooner ~Love Songs from the 30s, 40s, 50s, and 60s Playlist Spotify (2020) [320] kbps Beats⭐/At Last.mp3
6.9 MB
Audio File
100 Vintage Crooner ~Love Songs from the 30s, 40s, 50s, and 60s Playlist Spotify (2020) [320] kbps Beats⭐/Bewitched, Bothered And Bewildered.mp3
7.6 MB
Audio File
100 Vintage Crooner ~Love Songs from the 30s, 40s, 50s, and 60s Playlist Spotify (2020) [320] kbps Beats⭐/Blue Moon - Remastered.mp3
7.3 MB
Audio File
100 Vintage Crooner ~Love Songs from the 30s, 40s, 50s, and 60s Playlist Spotify (2020) [320] kbps Beats⭐/Body and Soul - 2001- Remaster.mp3
5.6 MB
Audio File
100 Vintage Crooner ~Love Songs from the 30s, 40s, 50s, and 60s Playlist Spotify (2020) [320] kbps Beats⭐/Chances Are - Single Version.mp3
6.9 MB
Audio File
100 Vintage Crooner ~Love Songs from the 30s, 40s, 50s, and 60s Playlist Spotify (2020) [320] kbps Beats⭐/Dear Heart.mp3
7.6 MB
Audio File
100 Vintage Crooner ~Love Songs from the 30s, 40s, 50s, and 60s Playlist Spotify (2020) [320] kbps Beats⭐/Do It Again.mp3
6.8 MB
Audio File
100 Vintage Crooner ~Love Songs from the 30s, 40s, 50s, and 60s Playlist Spotify (2020) [320] kbps Beats⭐/Don't Ever Leave Me.mp3
7.2 MB
Audio File
100 Vintage Crooner ~Love Songs from the 30s, 40s, 50s, and 60s Playlist Spotify (2020) [320] kbps Beats⭐/Embraceable You.mp3
11.1 MB
Audio File
100 Vintage Crooner ~Love Songs from the 30s, 40s, 50s, and 60s Playlist Spotify (2020) [320] kbps Beats⭐/Every Time I Meet You.mp3
6.8 MB
Audio File
100 Vintage Crooner ~Love Songs from the 30s, 40s, 50s, and 60s Playlist Spotify (2020) [320] kbps Beats⭐/Everytime We Say Goodbye.mp3
7.6 MB
Audio File
100 Vintage Crooner ~Love Songs from the 30s, 40s, 50s, and 60s Playlist Spotify (2020) [320] kbps Beats⭐/For You For Me For Evermore.mp3
4.1 MB
Audio File
100 Vintage Crooner ~Love Songs from the 30s, 40s, 50s, and 60s Playlist Spotify (2020) [320] kbps Beats⭐/Have I Told You Lately .mp3
6.1 MB
Audio File
100 Vintage Crooner ~Love Songs from the 30s, 40s, 50s, and 60s Playlist Spotify (2020) [320] kbps Beats⭐/I Am In Love.mp3
5.6 MB
Audio File
100 Vintage Crooner ~Love Songs from the 30s, 40s, 50s, and 60s Playlist Spotify (2020) [320] kbps Beats⭐/I Can't Believe That You're In Love with Me.mp3
6.9 MB
Audio File
100 Vintage Crooner ~Love Songs from the 30s, 40s, 50s, and 60s Playlist Spotify (2020) [320] kbps Beats⭐/I Concentrate On You.mp3
6.2 MB
Audio File
100 Vintage Crooner ~Love Songs from the 30s, 40s, 50s, and 60s Playlist Spotify (2020) [320] kbps Beats⭐/I Don't Stand A Ghost Of A Chance.mp3
8.7 MB
Audio File
100 Vintage Crooner ~Love Songs from the 30s, 40s, 50s, and 60s Playlist Spotify (2020) [320] kbps Beats⭐/I Don't Want To Walk Without You.mp3
9 MB
Audio File
100 Vintage Crooner ~Love Songs from the 30s, 40s, 50s, and 60s Playlist Spotify (2020) [320] kbps Beats⭐/I Have But One Heart.mp3
6.8 MB
Audio File
100 Vintage Crooner ~Love Songs from the 30s, 40s, 50s, and 60s Playlist Spotify (2020) [320] kbps Beats⭐/I Like The Likes Of You.mp3
5.4 MB
Audio File
100 Vintage Crooner ~Love Songs from the 30s, 40s, 50s, and 60s Playlist Spotify (2020) [320] kbps Beats⭐/I Love You Because.mp3
6.2 MB
Audio File
100 Vintage Crooner ~Love Songs from the 30s, 40s, 50s, and 60s Playlist Spotify (2020) [320] kbps Beats⭐/I Love You Much To Much.mp3
5.7 MB
Audio File
100 Vintage Crooner ~Love Songs from the 30s, 40s, 50s, and 60s Playlist Spotify (2020) [320] kbps Beats⭐/I Only Have Eyes For You.mp3
5.2 MB
Audio File
100 Vintage Crooner ~Love Songs from the 30s, 40s, 50s, and 60s Playlist Spotify (2020) [320] kbps Beats⭐/I Remember You.mp3
7.8 MB
Audio File
100 Vintage Crooner ~Love Songs from the 30s, 40s, 50s, and 60s Playlist Spotify (2020) [320] kbps Beats⭐/I Surrender, Dear.mp3
7.1 MB
Audio File
100 Vintage Crooner ~Love Songs from the 30s, 40s, 50s, and 60s Playlist Spotify (2020) [320] kbps Beats⭐/I Think I Like You.mp3
6.7 MB
Audio File
100 Vintage Crooner ~Love Songs from the 30s, 40s, 50s, and 60s Playlist Spotify (2020) [320] kbps Beats⭐/I Thought About You.mp3
6.3 MB
Audio File
100 Vintage Crooner ~Love Songs from the 30s, 40s, 50s, and 60s Playlist Spotify (2020) [320] kbps Beats⭐/I Wanna Be Loved.mp3
4.9 MB
Audio File
100 Vintage Crooner ~Love Songs from the 30s, 40s, 50s, and 60s Playlist Spotify (2020) [320] kbps Beats⭐/I Want To Be With You.mp3
6.5 MB
Audio File
100 Vintage Crooner ~Love Songs from the 30s, 40s, 50s, and 60s Playlist Spotify (2020) [320] kbps Beats⭐/I Want to Be with You(2).mp3
7.1 MB
Audio File
100 Vintage Crooner ~Love Songs from the 30s, 40s, 50s, and 60s Playlist Spotify (2020) [320] kbps Beats⭐/I Wish I Didn't Love You So.mp3
4.7 MB
Audio File
100 Vintage Crooner ~Love Songs from the 30s, 40s, 50s, and 60s Playlist Spotify (2020) [320] kbps Beats⭐/I Wish You Love.mp3
4.6 MB
Audio File
100 Vintage Crooner ~Love Songs from the 30s, 40s, 50s, and 60s Playlist Spotify (2020) [320] kbps Beats⭐/I Won't Last a Day Without You.mp3
9 MB
Audio File
100 Vintage Crooner ~Love Songs from the 30s, 40s, 50s, and 60s Playlist Spotify (2020) [320] kbps Beats⭐/I'll Get By (As Long As I Have You) (with Dick Haymes).mp3
6.2 MB
Audio File
100 Vintage Crooner ~Love Songs from the 30s, 40s, 50s, and 60s Playlist Spotify (2020) [320] kbps Beats⭐/I'll Never Be The Same - Remastered.mp3
7.1 MB
Audio File
100 Vintage Crooner ~Love Songs from the 30s, 40s, 50s, and 60s Playlist Spotify (2020) [320] kbps Beats⭐/I'm Confessin' (That I Love You).mp3
6.3 MB
Audio File
100 Vintage Crooner ~Love Songs from the 30s, 40s, 50s, and 60s Playlist Spotify (2020) [320] kbps Beats⭐/I'm Glad There Is You.mp3
5.8 MB
Audio File
100 Vintage Crooner ~Love Songs from the 30s, 40s, 50s, and 60s Playlist Spotify (2020) [320] kbps Beats⭐/I'm In The Mood For Love.mp3
5.7 MB
Audio File
100 Vintage Crooner ~Love Songs from the 30s, 40s, 50s, and 60s Playlist Spotify (2020) [320] kbps Beats⭐/I've Got A Crush On You.mp3
7.5 MB
Audio File
100 Vintage Crooner ~Love Songs from the 30s, 40s, 50s, and 60s Playlist Spotify (2020) [320] kbps Beats⭐/I've Got A Feeling I'm Falling.mp3
6.5 MB
Audio File
100 Vintage Crooner ~Love Songs from the 30s, 40s, 50s, and 60s Playlist Spotify (2020) [320] kbps Beats⭐/I've Got You Under My Skin - Studio Rio Version.mp3
7.3 MB
Audio File
100 Vintage Crooner ~Love Songs from the 30s, 40s, 50s, and 60s Playlist Spotify (2020) [320] kbps Beats⭐/I've Grown Accustomed To Your Face.mp3
4.2 MB
Audio File
100 Vintage Crooner ~Love Songs from the 30s, 40s, 50s, and 60s Playlist Spotify (2020) [320] kbps Beats⭐/If I Didn't Care.mp3
7 MB
Audio File
100 Vintage Crooner ~Love Songs from the 30s, 40s, 50s, and 60s Playlist Spotify (2020) [320] kbps Beats⭐/If I Loved You.mp3
4.6 MB
Audio File
100 Vintage Crooner ~Love Songs from the 30s, 40s, 50s, and 60s Playlist Spotify (2020) [320] kbps Beats⭐/It Had To Be You.mp3
7.8 MB
Audio File
100 Vintage Crooner ~Love Songs from the 30s, 40s, 50s, and 60s Playlist Spotify (2020) [320] kbps Beats⭐/It's Love (From the Musical Production Wonderful Town ).mp3
5.1 MB
Audio File
100 Vintage Crooner ~Love Songs from the 30s, 40s, 50s, and 60s Playlist Spotify (2020) [320] kbps Beats⭐/It's Magic.mp3
5.7 MB
Audio File
100 Vintage Crooner ~Love Songs from the 30s, 40s, 50s, and 60s Playlist Spotify (2020) [320] kbps Beats⭐/La Vie en Rose.mp3
7.5 MB
Audio File
100 Vintage Crooner ~Love Songs from the 30s, 40s, 50s, and 60s Playlist Spotify (2020) [320] kbps Beats⭐/Let's Fall in Love.mp3
4.5 MB
Audio File
100 Vintage Crooner ~Love Songs from the 30s, 40s, 50s, and 60s Playlist Spotify (2020) [320] kbps Beats⭐/Like Someone In Love - Remastered.mp3
7.2 MB
Audio File
100 Vintage Crooner ~Love Songs from the 30s, 40s, 50s, and 60s Playlist Spotify (2020) [320] kbps Beats⭐/Love Is Here To Stay.mp3
9.1 MB
Audio File
100 Vintage Crooner ~Love Songs from the 30s, 40s, 50s, and 60s Playlist Spotify (2020) [320] kbps Beats⭐/Love Letters.mp3
6.2 MB
Audio File
100 Vintage Crooner ~Love Songs from the 30s, 40s, 50s, and 60s Playlist Spotify (2020) [320] kbps Beats⭐/Love Me as Though There Were No Tomorrow.mp3
7.2 MB
Audio File
100 Vintage Crooner ~Love Songs from the 30s, 40s, 50s, and 60s Playlist Spotify (2020) [320] kbps Beats⭐/Lovely To Look At.mp3
5.1 MB
Audio File
100 Vintage Crooner ~Love Songs from the 30s, 40s, 50s, and 60s Playlist Spotify (2020) [320] kbps Beats⭐/Misty.mp3
8.2 MB
Audio File
100 Vintage Crooner ~Love Songs from the 30s, 40s, 50s, and 60s Playlist Spotify (2020) [320] kbps Beats⭐/My Funny Valentine - Remastered.mp3
5.8 MB
Audio File
100 Vintage Crooner ~Love Songs from the 30s, 40s, 50s, and 60s Playlist Spotify (2020) [320] kbps Beats⭐/My Heart Stood Still.mp3
5.5 MB
Audio File
100 Vintage Crooner ~Love Songs from the 30s, 40s, 50s, and 60s Playlist Spotify (2020) [320] kbps Beats⭐/My Kind Of Girl.mp3
6.2 MB
Audio File
100 Vintage Crooner ~Love Songs from the 30s, 40s, 50s, and 60s Playlist Spotify (2020) [320] kbps Beats⭐/My Kinda Love - 2002 - Remastered; 24 Bit Mastering.mp3
6.1 MB
Audio File
100 Vintage Crooner ~Love Songs from the 30s, 40s, 50s, and 60s Playlist Spotify (2020) [320] kbps Beats⭐/My One And Only Love - Remastered.mp3
7.3 MB
Audio File
100 Vintage Crooner ~Love Songs from the 30s, 40s, 50s, and 60s Playlist Spotify (2020) [320] kbps Beats⭐/My Romance.mp3
5.8 MB
Audio File
100 Vintage Crooner ~Love Songs from the 30s, 40s, 50s, and 60s Playlist Spotify (2020) [320] kbps Beats⭐/Nevertheless.mp3
6.5 MB
Audio File
100 Vintage Crooner ~Love Songs from the 30s, 40s, 50s, and 60s Playlist Spotify (2020) [320] kbps Beats⭐/P.S. I Love You.mp3
7.2 MB
Audio File
100 Vintage Crooner ~Love Songs from the 30s, 40s, 50s, and 60s Playlist Spotify (2020) [320] kbps Beats⭐/Since I Fell for You.mp3
6.6 MB
Audio File
100 Vintage Crooner ~Love Songs from the 30s, 40s, 50s, and 60s Playlist Spotify (2020) [320] kbps Beats⭐/Someone To Watch Over Me.mp3
13.7 MB
Audio File
100 Vintage Crooner ~Love Songs from the 30s, 40s, 50s, and 60s Playlist Spotify (2020) [320] kbps Beats⭐/Song About Love.mp3
5.6 MB
Audio File
100 Vintage Crooner ~Love Songs from the 30s, 40s, 50s, and 60s Playlist Spotify (2020) [320] kbps Beats⭐/Strangers In The Night.mp3
5.6 MB
Audio File
100 Vintage Crooner ~Love Songs from the 30s, 40s, 50s, and 60s Playlist Spotify (2020) [320] kbps Beats⭐/Teach Me Tonight.mp3
6.3 MB
Audio File
100 Vintage Crooner ~Love Songs from the 30s, 40s, 50s, and 60s Playlist Spotify (2020) [320] kbps Beats⭐/Tenderly.mp3
7.6 MB
Audio File
100 Vintage Crooner ~Love Songs from the 30s, 40s, 50s, and 60s Playlist Spotify (2020) [320] kbps Beats⭐/The More I See You.mp3
8.2 MB
Audio File
100 Vintage Crooner ~Love Songs from the 30s, 40s, 50s, and 60s Playlist Spotify (2020) [320] kbps Beats⭐/The Nearness Of You - Remastered.mp3
6.2 MB
Audio File
100 Vintage Crooner ~Love Songs from the 30s, 40s, 50s, and 60s Playlist Spotify (2020) [320] kbps Beats⭐/The Touch of Your Lips.mp3
8 MB
Audio File
100 Vintage Crooner ~Love Songs from the 30s, 40s, 50s, and 60s Playlist Spotify (2020) [320] kbps Beats⭐/The Very Thought Of You.mp3
8.7 MB
Audio File
100 Vintage Crooner ~Love Songs from the 30s, 40s, 50s, and 60s Playlist Spotify (2020) [320] kbps Beats⭐/The Way You Look Tonight.mp3
7.6 MB
Audio File
100 Vintage Crooner ~Love Songs from the 30s, 40s, 50s, and 60s Playlist Spotify (2020) [320] kbps Beats⭐/There, I've Said It Again.mp3
7.3 MB
Audio File
100 Vintage Crooner ~Love Songs from the 30s, 40s, 50s, and 60s Playlist Spotify (2020) [320] kbps Beats⭐/There! I've Said It Again.mp3
7 MB
Audio File
100 Vintage Crooner ~Love Songs from the 30s, 40s, 50s, and 60s Playlist Spotify (2020) [320] kbps Beats⭐/Thinking Of You.mp3
6 MB
Audio File
100 Vintage Crooner ~Love Songs from the 30s, 40s, 50s, and 60s Playlist Spotify (2020) [320] kbps Beats⭐/Thinking of You(2).mp3
5.7 MB
Audio File
100 Vintage Crooner ~Love Songs from the 30s, 40s, 50s, and 60s Playlist Spotify (2020) [320] kbps Beats⭐/Too Marvelous For Words.mp3
7.5 MB
Audio File
100 Vintage Crooner ~Love Songs from the 30s, 40s, 50s, and 60s Playlist Spotify (2020) [320] kbps Beats⭐/True Love.mp3
5.8 MB
Audio File
100 Vintage Crooner ~Love Songs from the 30s, 40s, 50s, and 60s Playlist Spotify (2020) [320] kbps Beats⭐/Unforgettable.mp3
7.4 MB
Audio File
100 Vintage Crooner ~Love Songs from the 30s, 40s, 50s, and 60s Playlist Spotify (2020) [320] kbps Beats⭐/When I Fall in Love.mp3
9 MB
Audio File
100 Vintage Crooner ~Love Songs from the 30s, 40s, 50s, and 60s Playlist Spotify (2020) [320] kbps Beats⭐/Who Wouldn't Love You.mp3
6.5 MB
Audio File
100 Vintage Crooner ~Love Songs from the 30s, 40s, 50s, and 60s Playlist Spotify (2020) [320] kbps Beats⭐/Without You I'm Nothing.mp3
4.9 MB
Audio File
100 Vintage Crooner ~Love Songs from the 30s, 40s, 50s, and 60s Playlist Spotify (2020) [320] kbps Beats⭐/You Are My Love.mp3
5.4 MB
Audio File
100 Vintage Crooner ~Love Songs from the 30s, 40s, 50s, and 60s Playlist Spotify (2020) [320] kbps Beats⭐/You Do Something To Me.mp3
5.3 MB
Audio File
100 Vintage Crooner ~Love Songs from the 30s, 40s, 50s, and 60s Playlist Spotify (2020) [320] kbps Beats⭐/You Fascinate Me So.mp3
8 MB
Audio File