Warning! Do NOT Download Without a VPN!

Your IP Address is

. Location is

Your Internet Provider and Government can track your download activities! Hide your IP ADDRESS with a VPN!

We

strongly recommend using

a VPN service

to anonymize your torrent downloads.

It's FREE!

START YOUR FREE TRIAL NOW!
100 Tracks Disco Hits 70s 80s Playlist Spotify Mp3~[320] Kbps Beats⭐




Status:
All the torrents in this section have been verified by our verification system
Category:
Music
Size:
1.1 GB in 99 files
Grabbed On:

21-05-2020

from a torrent source
Swarm:
37 Seeds & 7 Peers
Language:
English
Vote:

No votes yet.
| | |
| --- | --- |
| Connected Peers: | 0 peers. |
| Downloaded: | de . |
| Remaning Time: | . |
| Download Speed: | 0 b/s / 0 b/s |
| Download Progress: | |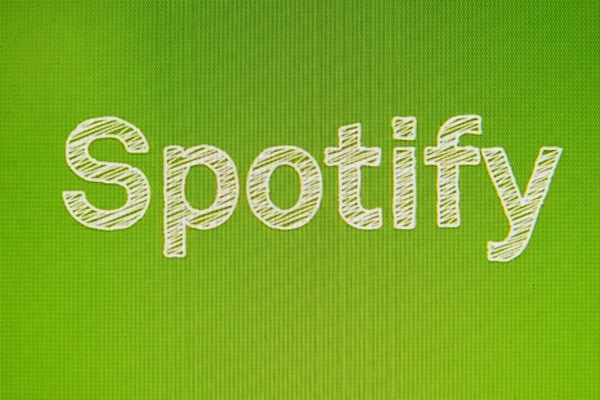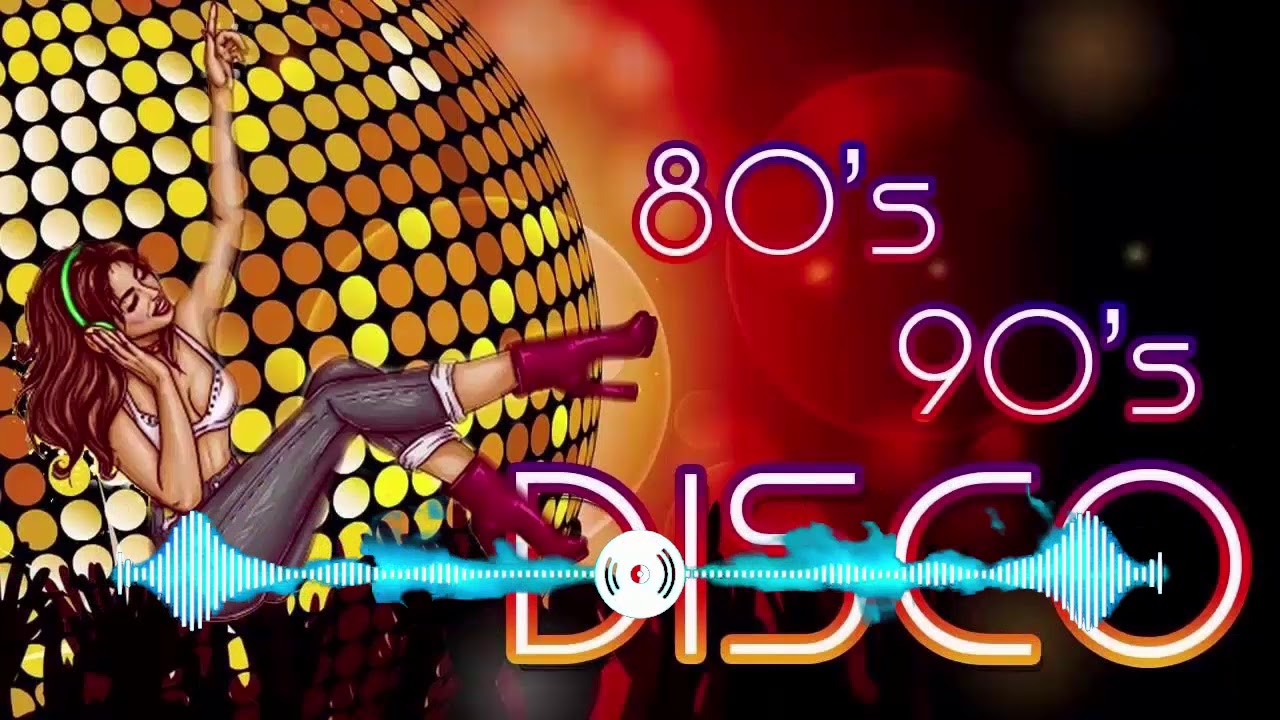 Complete name

100 Tracks Disco Hits 70s 80s Playlist Spotify Mp3_[320] kbps Beats⭐

Format : MPEG Audio

File size :1.12 GB

Overall bit rate mode : Constant

Overall bit rate : 320 kb/s

https://i.postimg.cc/RVmd6TFX/2.gif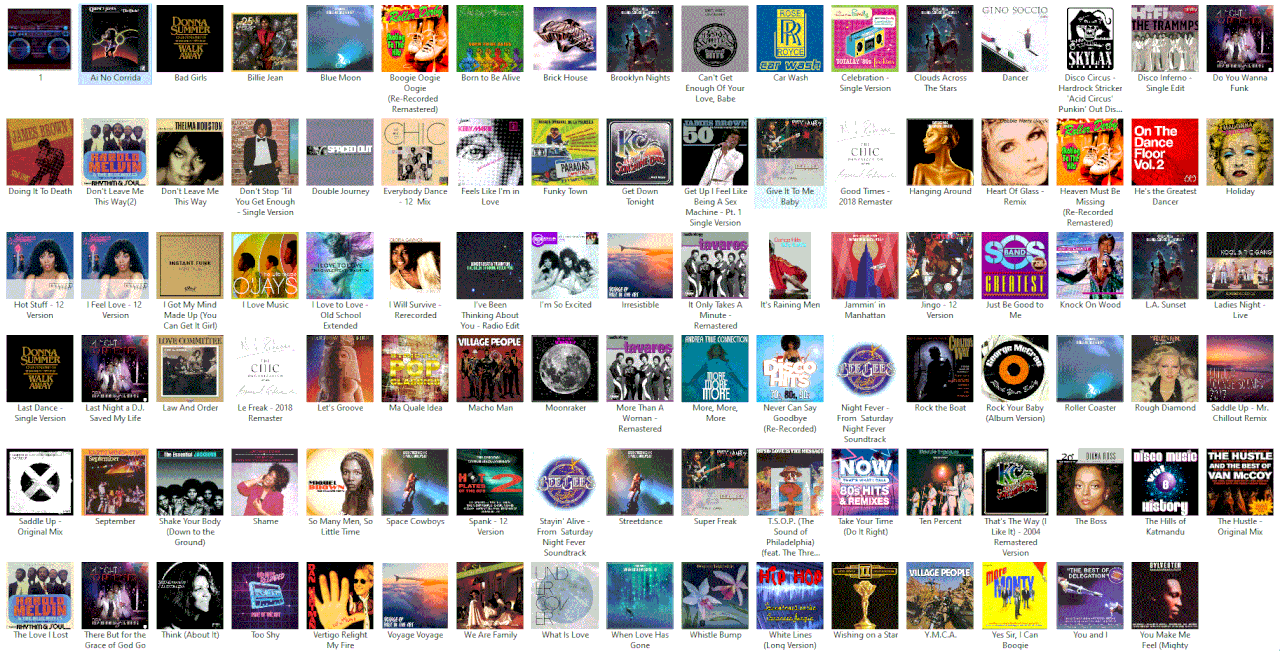 Like Us On Facebook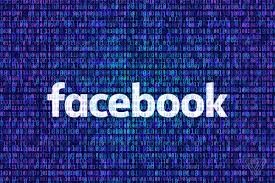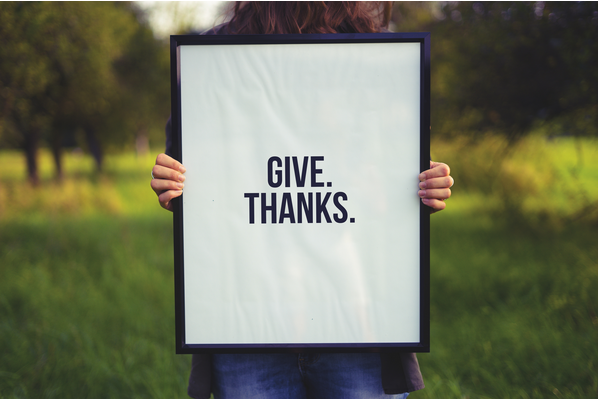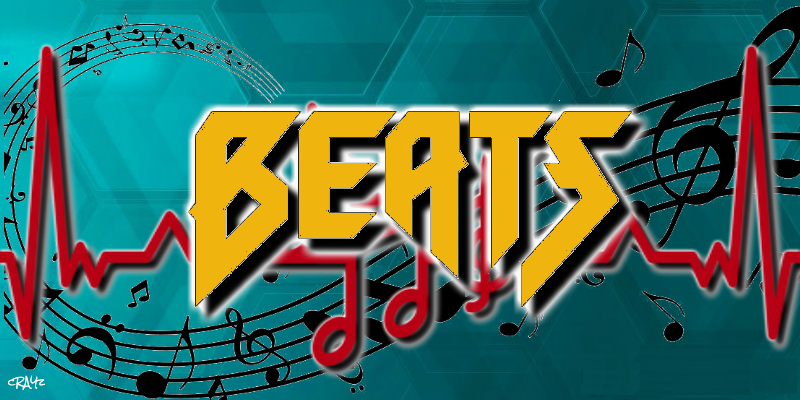 VISITOR COMMENTS (0 comments)
Filename
Size
Filetype
100 Tracks Disco Hits 70s 80s Playlist Spotify Mp3~[320] kbps Beats⭐
1.1 GB
Folder
100 Tracks Disco Hits 70s 80s Playlist Spotify Mp3~[320] kbps Beats⭐/1.GIF
22.7 KB
Animated Image File
100 Tracks Disco Hits 70s 80s Playlist Spotify Mp3~[320] kbps Beats⭐/2.GIF
639 KB
Animated Image File
100 Tracks Disco Hits 70s 80s Playlist Spotify Mp3~[320] kbps Beats⭐/Ai No Corrida.mp3
14.8 MB
Audio File
100 Tracks Disco Hits 70s 80s Playlist Spotify Mp3~[320] kbps Beats⭐/Bad Girls.mp3
9 MB
Audio File
100 Tracks Disco Hits 70s 80s Playlist Spotify Mp3~[320] kbps Beats⭐/Billie Jean.mp3
11.2 MB
Audio File
100 Tracks Disco Hits 70s 80s Playlist Spotify Mp3~[320] kbps Beats⭐/Blue Moon.mp3
8.1 MB
Audio File
100 Tracks Disco Hits 70s 80s Playlist Spotify Mp3~[320] kbps Beats⭐/Boogie Oogie Oogie (Re-Recorded Remastered).mp3
12.4 MB
Audio File
100 Tracks Disco Hits 70s 80s Playlist Spotify Mp3~[320] kbps Beats⭐/Born to Be Alive.mp3
7.2 MB
Audio File
100 Tracks Disco Hits 70s 80s Playlist Spotify Mp3~[320] kbps Beats⭐/Brick House.mp3
7.9 MB
Audio File
100 Tracks Disco Hits 70s 80s Playlist Spotify Mp3~[320] kbps Beats⭐/Brooklyn Nights.mp3
7.1 MB
Audio File
100 Tracks Disco Hits 70s 80s Playlist Spotify Mp3~[320] kbps Beats⭐/Can't Get Enough Of Your Love, Babe.mp3
10.3 MB
Audio File
100 Tracks Disco Hits 70s 80s Playlist Spotify Mp3~[320] kbps Beats⭐/Car Wash.mp3
12 MB
Audio File
100 Tracks Disco Hits 70s 80s Playlist Spotify Mp3~[320] kbps Beats⭐/Celebration - Single Version.mp3
8.5 MB
Audio File
100 Tracks Disco Hits 70s 80s Playlist Spotify Mp3~[320] kbps Beats⭐/Clouds Across The Stars.mp3
8.3 MB
Audio File
100 Tracks Disco Hits 70s 80s Playlist Spotify Mp3~[320] kbps Beats⭐/Dancer.mp3
19.3 MB
Audio File
100 Tracks Disco Hits 70s 80s Playlist Spotify Mp3~[320] kbps Beats⭐/Disco Circus - Hardrock Stricker 'Acid Circus' Punkin' Out Disco Mix.mp3
16.2 MB
Audio File
100 Tracks Disco Hits 70s 80s Playlist Spotify Mp3~[320] kbps Beats⭐/Disco Inferno - Single Edit.mp3
7.3 MB
Audio File
100 Tracks Disco Hits 70s 80s Playlist Spotify Mp3~[320] kbps Beats⭐/Do You Wanna Funk .mp3
10.1 MB
Audio File
100 Tracks Disco Hits 70s 80s Playlist Spotify Mp3~[320] kbps Beats⭐/Doing It To Death.mp3
12.1 MB
Audio File
100 Tracks Disco Hits 70s 80s Playlist Spotify Mp3~[320] kbps Beats⭐/Don't Leave Me This Way.mp3
8.3 MB
Audio File
100 Tracks Disco Hits 70s 80s Playlist Spotify Mp3~[320] kbps Beats⭐/Don't Leave Me This Way(2).mp3
14 MB
Audio File
100 Tracks Disco Hits 70s 80s Playlist Spotify Mp3~[320] kbps Beats⭐/Don't Stop 'Til You Get Enough - Single Version.mp3
14 MB
Audio File
100 Tracks Disco Hits 70s 80s Playlist Spotify Mp3~[320] kbps Beats⭐/Double Journey.mp3
15.9 MB
Audio File
100 Tracks Disco Hits 70s 80s Playlist Spotify Mp3~[320] kbps Beats⭐/Everybody Dance - 12 Mix.mp3
19.4 MB
Audio File
100 Tracks Disco Hits 70s 80s Playlist Spotify Mp3~[320] kbps Beats⭐/Feels Like I'm in Love.mp3
9.8 MB
Audio File
100 Tracks Disco Hits 70s 80s Playlist Spotify Mp3~[320] kbps Beats⭐/Funky Town.mp3
9.1 MB
Audio File
100 Tracks Disco Hits 70s 80s Playlist Spotify Mp3~[320] kbps Beats⭐/Get Down Tonight.mp3
12.1 MB
Audio File
100 Tracks Disco Hits 70s 80s Playlist Spotify Mp3~[320] kbps Beats⭐/Get Up I Feel Like Being A Sex Machine - Pt. 1 Single Version.mp3
6.5 MB
Audio File
100 Tracks Disco Hits 70s 80s Playlist Spotify Mp3~[320] kbps Beats⭐/Give It To Me Baby.mp3
9.5 MB
Audio File
100 Tracks Disco Hits 70s 80s Playlist Spotify Mp3~[320] kbps Beats⭐/Good Times - 2018 Remaster.mp3
18.6 MB
Audio File
100 Tracks Disco Hits 70s 80s Playlist Spotify Mp3~[320] kbps Beats⭐/Hanging Around.mp3
8.3 MB
Audio File
100 Tracks Disco Hits 70s 80s Playlist Spotify Mp3~[320] kbps Beats⭐/He's the Greatest Dancer.mp3
14.3 MB
Audio File
100 Tracks Disco Hits 70s 80s Playlist Spotify Mp3~[320] kbps Beats⭐/Heart Of Glass - Remix.mp3
13.4 MB
Audio File
100 Tracks Disco Hits 70s 80s Playlist Spotify Mp3~[320] kbps Beats⭐/Heaven Must Be Missing (Re-Recorded Remastered).mp3
15.3 MB
Audio File
100 Tracks Disco Hits 70s 80s Playlist Spotify Mp3~[320] kbps Beats⭐/Holiday.mp3
14.1 MB
Audio File
100 Tracks Disco Hits 70s 80s Playlist Spotify Mp3~[320] kbps Beats⭐/Hot Stuff - 12 Version.mp3
15.6 MB
Audio File
100 Tracks Disco Hits 70s 80s Playlist Spotify Mp3~[320] kbps Beats⭐/I Feel Love - 12 Version.mp3
18.9 MB
Audio File
100 Tracks Disco Hits 70s 80s Playlist Spotify Mp3~[320] kbps Beats⭐/I Got My Mind Made Up (You Can Get It Girl).mp3
12.2 MB
Audio File
100 Tracks Disco Hits 70s 80s Playlist Spotify Mp3~[320] kbps Beats⭐/I Love Music.mp3
15.7 MB
Audio File
100 Tracks Disco Hits 70s 80s Playlist Spotify Mp3~[320] kbps Beats⭐/I Love to Love - Old School Extended.mp3
9.9 MB
Audio File
100 Tracks Disco Hits 70s 80s Playlist Spotify Mp3~[320] kbps Beats⭐/I Will Survive - Rerecorded.mp3
10.1 MB
Audio File
100 Tracks Disco Hits 70s 80s Playlist Spotify Mp3~[320] kbps Beats⭐/I'm So Excited.mp3
8.9 MB
Audio File
100 Tracks Disco Hits 70s 80s Playlist Spotify Mp3~[320] kbps Beats⭐/I've Been Thinking About You - Radio Edit.mp3
7.8 MB
Audio File
100 Tracks Disco Hits 70s 80s Playlist Spotify Mp3~[320] kbps Beats⭐/Irresistible.mp3
8.8 MB
Audio File
100 Tracks Disco Hits 70s 80s Playlist Spotify Mp3~[320] kbps Beats⭐/It Only Takes A Minute - Remastered.mp3
9.2 MB
Audio File
100 Tracks Disco Hits 70s 80s Playlist Spotify Mp3~[320] kbps Beats⭐/It's Raining Men.mp3
8.1 MB
Audio File
100 Tracks Disco Hits 70s 80s Playlist Spotify Mp3~[320] kbps Beats⭐/Jammin' in Manhattan.mp3
7.6 MB
Audio File
100 Tracks Disco Hits 70s 80s Playlist Spotify Mp3~[320] kbps Beats⭐/Jingo - 12 Version.mp3
22.6 MB
Audio File
100 Tracks Disco Hits 70s 80s Playlist Spotify Mp3~[320] kbps Beats⭐/Just Be Good to Me.mp3
9.6 MB
Audio File
100 Tracks Disco Hits 70s 80s Playlist Spotify Mp3~[320] kbps Beats⭐/Knock On Wood.mp3
9.5 MB
Audio File
100 Tracks Disco Hits 70s 80s Playlist Spotify Mp3~[320] kbps Beats⭐/L.A. Sunset.mp3
7.7 MB
Audio File
100 Tracks Disco Hits 70s 80s Playlist Spotify Mp3~[320] kbps Beats⭐/Ladies Night - Live.mp3
8.6 MB
Audio File
100 Tracks Disco Hits 70s 80s Playlist Spotify Mp3~[320] kbps Beats⭐/Last Dance - Single Version.mp3
7.6 MB
Audio File
100 Tracks Disco Hits 70s 80s Playlist Spotify Mp3~[320] kbps Beats⭐/Last Night a D.J. Saved My Life.mp3
9.6 MB
Audio File
100 Tracks Disco Hits 70s 80s Playlist Spotify Mp3~[320] kbps Beats⭐/Law And Order.mp3
20 MB
Audio File
100 Tracks Disco Hits 70s 80s Playlist Spotify Mp3~[320] kbps Beats⭐/Le Freak - 2018 Remaster.mp3
12.7 MB
Audio File
100 Tracks Disco Hits 70s 80s Playlist Spotify Mp3~[320] kbps Beats⭐/Let's Groove.mp3
13 MB
Audio File
100 Tracks Disco Hits 70s 80s Playlist Spotify Mp3~[320] kbps Beats⭐/Ma Quale Idea.mp3
10.2 MB
Audio File
100 Tracks Disco Hits 70s 80s Playlist Spotify Mp3~[320] kbps Beats⭐/Macho Man.mp3
12.1 MB
Audio File
100 Tracks Disco Hits 70s 80s Playlist Spotify Mp3~[320] kbps Beats⭐/Moonraker.mp3
7.8 MB
Audio File
100 Tracks Disco Hits 70s 80s Playlist Spotify Mp3~[320] kbps Beats⭐/More Than A Woman - Remastered.mp3
7.9 MB
Audio File
100 Tracks Disco Hits 70s 80s Playlist Spotify Mp3~[320] kbps Beats⭐/More, More, More.mp3
8.4 MB
Audio File
100 Tracks Disco Hits 70s 80s Playlist Spotify Mp3~[320] kbps Beats⭐/Never Can Say Goodbye (Re-Recorded).mp3
7 MB
Audio File
100 Tracks Disco Hits 70s 80s Playlist Spotify Mp3~[320] kbps Beats⭐/Night Fever - From Saturday Night Fever Soundtrack.mp3
8.1 MB
Audio File
100 Tracks Disco Hits 70s 80s Playlist Spotify Mp3~[320] kbps Beats⭐/Rock the Boat.mp3
7.2 MB
Audio File
100 Tracks Disco Hits 70s 80s Playlist Spotify Mp3~[320] kbps Beats⭐/Rock Your Baby (Album Version).mp3
14.6 MB
Audio File
100 Tracks Disco Hits 70s 80s Playlist Spotify Mp3~[320] kbps Beats⭐/Roller Coaster.mp3
8.7 MB
Audio File
100 Tracks Disco Hits 70s 80s Playlist Spotify Mp3~[320] kbps Beats⭐/Rough Diamond.mp3
14.5 MB
Audio File
100 Tracks Disco Hits 70s 80s Playlist Spotify Mp3~[320] kbps Beats⭐/Saddle Up - Mr. Chillout Remix.mp3
10.7 MB
Audio File
100 Tracks Disco Hits 70s 80s Playlist Spotify Mp3~[320] kbps Beats⭐/Saddle Up - Original Mix.mp3
16.3 MB
Audio File
100 Tracks Disco Hits 70s 80s Playlist Spotify Mp3~[320] kbps Beats⭐/September.mp3
8.2 MB
Audio File
100 Tracks Disco Hits 70s 80s Playlist Spotify Mp3~[320] kbps Beats⭐/Shake Your Body (Down to the Ground).mp3
18.2 MB
Audio File
100 Tracks Disco Hits 70s 80s Playlist Spotify Mp3~[320] kbps Beats⭐/Shame.mp3
15 MB
Audio File
100 Tracks Disco Hits 70s 80s Playlist Spotify Mp3~[320] kbps Beats⭐/So Many Men, So Little Time.mp3
18.8 MB
Audio File
100 Tracks Disco Hits 70s 80s Playlist Spotify Mp3~[320] kbps Beats⭐/Space Cowboys.mp3
7.6 MB
Audio File
100 Tracks Disco Hits 70s 80s Playlist Spotify Mp3~[320] kbps Beats⭐/Spank - 12 Version.mp3
16 MB
Audio File
100 Tracks Disco Hits 70s 80s Playlist Spotify Mp3~[320] kbps Beats⭐/Stayin' Alive - From Saturday Night Fever Soundtrack.mp3
10.9 MB
Audio File
100 Tracks Disco Hits 70s 80s Playlist Spotify Mp3~[320] kbps Beats⭐/Streetdance.mp3
7.3 MB
Audio File
100 Tracks Disco Hits 70s 80s Playlist Spotify Mp3~[320] kbps Beats⭐/Super Freak.mp3
7.8 MB
Audio File
100 Tracks Disco Hits 70s 80s Playlist Spotify Mp3~[320] kbps Beats⭐/T.S.O.P. (The Sound of Philadelphia) (feat. The Three Degrees).mp3
8.5 MB
Audio File
100 Tracks Disco Hits 70s 80s Playlist Spotify Mp3~[320] kbps Beats⭐/Take Your Time (Do It Right).mp3
17.4 MB
Audio File
100 Tracks Disco Hits 70s 80s Playlist Spotify Mp3~[320] kbps Beats⭐/Ten Percent.mp3
16.3 MB
Audio File
100 Tracks Disco Hits 70s 80s Playlist Spotify Mp3~[320] kbps Beats⭐/That's The Way (I Like It) - 2004 Remastered Version.mp3
7.1 MB
Audio File
100 Tracks Disco Hits 70s 80s Playlist Spotify Mp3~[320] kbps Beats⭐/The Boss.mp3
8.9 MB
Audio File
100 Tracks Disco Hits 70s 80s Playlist Spotify Mp3~[320] kbps Beats⭐/The Hills of Katmandu.mp3
16 MB
Audio File
100 Tracks Disco Hits 70s 80s Playlist Spotify Mp3~[320] kbps Beats⭐/The Hustle - Original Mix.mp3
9.6 MB
Audio File
100 Tracks Disco Hits 70s 80s Playlist Spotify Mp3~[320] kbps Beats⭐/The Love I Lost.mp3
14.7 MB
Audio File
100 Tracks Disco Hits 70s 80s Playlist Spotify Mp3~[320] kbps Beats⭐/There But for the Grace of God Go I.mp3
9.5 MB
Audio File
100 Tracks Disco Hits 70s 80s Playlist Spotify Mp3~[320] kbps Beats⭐/Think (About It).mp3
7.7 MB
Audio File
100 Tracks Disco Hits 70s 80s Playlist Spotify Mp3~[320] kbps Beats⭐/Too Shy.mp3
7.5 MB
Audio File
100 Tracks Disco Hits 70s 80s Playlist Spotify Mp3~[320] kbps Beats⭐/Vertigo Relight My Fire.mp3
26.1 MB
Audio File
100 Tracks Disco Hits 70s 80s Playlist Spotify Mp3~[320] kbps Beats⭐/Voyage Voyage.mp3
9.8 MB
Audio File
100 Tracks Disco Hits 70s 80s Playlist Spotify Mp3~[320] kbps Beats⭐/We Are Family.mp3
8.2 MB
Audio File
100 Tracks Disco Hits 70s 80s Playlist Spotify Mp3~[320] kbps Beats⭐/What Is Love.mp3
8 MB
Audio File
100 Tracks Disco Hits 70s 80s Playlist Spotify Mp3~[320] kbps Beats⭐/When Love Has Gone.mp3
8.5 MB
Audio File
100 Tracks Disco Hits 70s 80s Playlist Spotify Mp3~[320] kbps Beats⭐/Whistle Bump.mp3
10.4 MB
Audio File
100 Tracks Disco Hits 70s 80s Playlist Spotify Mp3~[320] kbps Beats⭐/White Lines (Long Version) [Re-Recorded].mp3
17.8 MB
Audio File
100 Tracks Disco Hits 70s 80s Playlist Spotify Mp3~[320] kbps Beats⭐/Wishing on a Star.mp3
11.1 MB
Audio File
100 Tracks Disco Hits 70s 80s Playlist Spotify Mp3~[320] kbps Beats⭐/Yes Sir, I Can Boogie.mp3
10.4 MB
Audio File
| | | | | | | | |
| --- | --- | --- | --- | --- | --- | --- | --- |
| Torrent Name | Added | Size | Seeds | Peers | Uploader | | Health |
| | Yesterday | 879.9 MB | 98 | 64 | unknown | | |
| | Yesterday | 857.9 MB | 71 | 30 | unknown | | |
| | 21 May | 1.1 GB | 37 | 7 | unknown | | |
| | 29 Apr | 751.5 MB | 0 | 0 | unknown | | |
| | 10 May | 554.7 MB | 0 | 0 | unknown | | |
| | 17 May | 1023 MB | 11 | 3 | unknown | | |
| | 20 May | 959.5 MB | 31 | 7 | unknown | | |
| | 23 May | 756.2 MB | 30 | 8 | unknown | | |
| | Today | 973.7 MB | 30 | 33 | unknown | | |
| | 17 May | 693.3 MB | 14 | 2 | unknown | | |
| | 18 May | 724.9 MB | 12 | 2 | unknown | | |
| | 25 May | 978.8 MB | 26 | 3 | Rutor | | |
| 100 Tracks Love Ballads Playlist Spotify (2020) | 28 May | 956.7 MB | 2 | 0 | unknown | | |
| | 21 May | 768.7 MB | 10 | 2 | unknown | | |
| | 23 May | 764.3 MB | 22 | 5 | unknown | | |