Warning! Do NOT Download Without a VPN!

Your IP Address is

. Location is

Your Internet Provider and Government can track your download activities! Hide your IP ADDRESS with a VPN!

We

strongly recommend using

a VPN service

to anonymize your torrent downloads.

It's FREE!

START YOUR FREE TRIAL NOW!
100 Tracks Love Ballads Playlist Spotify (2020) [320] Kbps Beats⭐




Status:
All the torrents in this section have been verified by our verification system
Category:
Music
Size:
959.5 MB in 99 files
Grabbed On:

20-05-2020

from a torrent source
Swarm:
31 Seeds & 7 Peers
Language:
English
Vote:

No votes yet.
| | |
| --- | --- |
| Connected Peers: | 0 peers. |
| Downloaded: | de . |
| Remaning Time: | . |
| Download Speed: | 0 b/s / 0 b/s |
| Download Progress: | |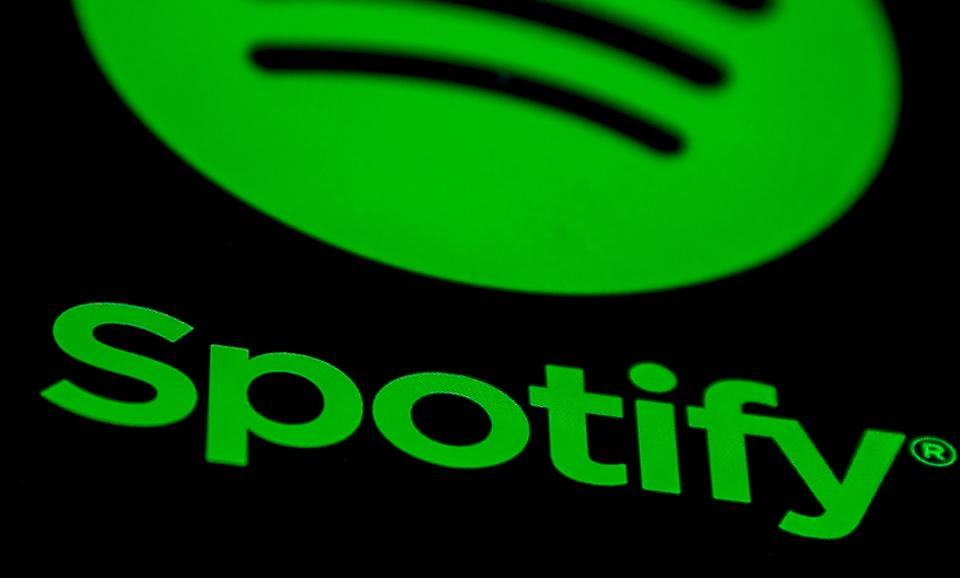 Complete name

100 Tracks Love Ballads Playlist Spotify (2020) [320] kbps Beats⭐

Format : MPEG Audio

File size : 959 MiB

Overall bit rate mode : Constant

Overall bit rate : 320 kb/s

https://i.postimg.cc/htr7rncY/2.png

Like Us On Facebook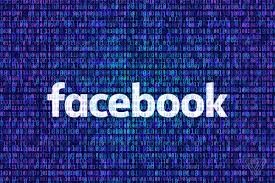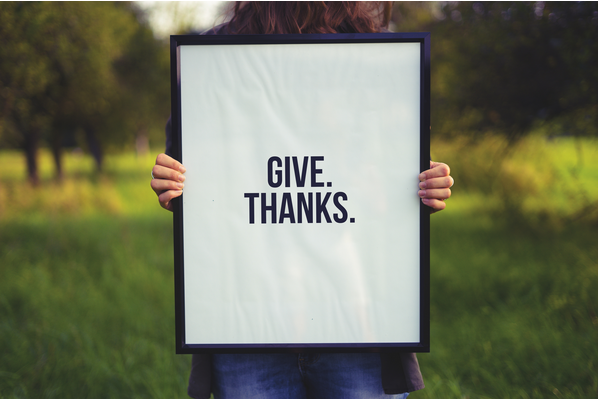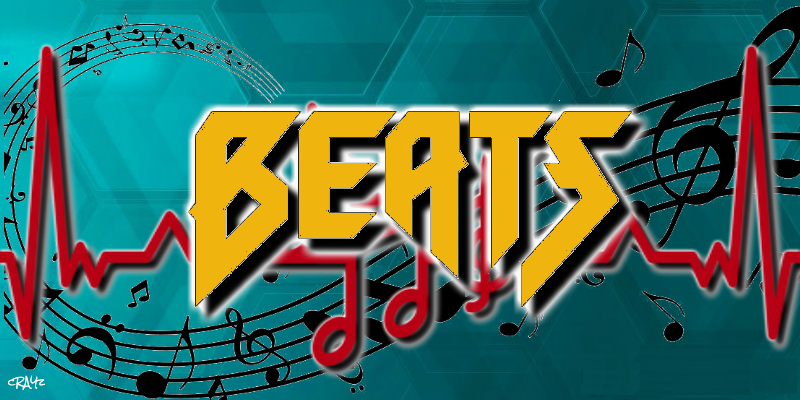 VISITOR COMMENTS (0 comments)
Filename
Size
Filetype
100 Tracks Love Ballads Playlist Spotify (2020) [320] kbps Beats⭐
959.5 MB
Folder
100 Tracks Love Ballads Playlist Spotify (2020) [320] kbps Beats⭐/(Everything I Do) I Do It For You.mp3
15 MB
Audio File
100 Tracks Love Ballads Playlist Spotify (2020) [320] kbps Beats⭐/1.PNG
75.5 KB
Image File
100 Tracks Love Ballads Playlist Spotify (2020) [320] kbps Beats⭐/2.PNG
2.2 MB
Image File
100 Tracks Love Ballads Playlist Spotify (2020) [320] kbps Beats⭐/A Groovy Kind of Love.mp3
8.1 MB
Audio File
100 Tracks Love Ballads Playlist Spotify (2020) [320] kbps Beats⭐/A Moment Like This.mp3
8.7 MB
Audio File
100 Tracks Love Ballads Playlist Spotify (2020) [320] kbps Beats⭐/A Thousand Years.mp3
10.9 MB
Audio File
100 Tracks Love Ballads Playlist Spotify (2020) [320] kbps Beats⭐/Against All Odds (Take a Look at Me Now) - 2016 Remaster.mp3
7.9 MB
Audio File
100 Tracks Love Ballads Playlist Spotify (2020) [320] kbps Beats⭐/All of Me.mp3
10.3 MB
Audio File
100 Tracks Love Ballads Playlist Spotify (2020) [320] kbps Beats⭐/All Out of Love.mp3
9.2 MB
Audio File
100 Tracks Love Ballads Playlist Spotify (2020) [320] kbps Beats⭐/Always.mp3
13.5 MB
Audio File
100 Tracks Love Ballads Playlist Spotify (2020) [320] kbps Beats⭐/Back At One.mp3
10.1 MB
Audio File
100 Tracks Love Ballads Playlist Spotify (2020) [320] kbps Beats⭐/Back for Good - Radio Mix.mp3
9.3 MB
Audio File
100 Tracks Love Ballads Playlist Spotify (2020) [320] kbps Beats⭐/Because of You.mp3
8.4 MB
Audio File
100 Tracks Love Ballads Playlist Spotify (2020) [320] kbps Beats⭐/Because You Loved Me (Theme from Up Close and Personal ).mp3
10.5 MB
Audio File
100 Tracks Love Ballads Playlist Spotify (2020) [320] kbps Beats⭐/Bed Of Roses.mp3
15 MB
Audio File
100 Tracks Love Ballads Playlist Spotify (2020) [320] kbps Beats⭐/Better in Time.mp3
9 MB
Audio File
100 Tracks Love Ballads Playlist Spotify (2020) [320] kbps Beats⭐/Bleeding Love.mp3
10 MB
Audio File
100 Tracks Love Ballads Playlist Spotify (2020) [320] kbps Beats⭐/Breathe.mp3
9.5 MB
Audio File
100 Tracks Love Ballads Playlist Spotify (2020) [320] kbps Beats⭐/Can You Feel the Love Tonight - End Title From The Lion King Soundtrack Version.mp3
9.2 MB
Audio File
100 Tracks Love Ballads Playlist Spotify (2020) [320] kbps Beats⭐/Dancing On My Own.mp3
9.9 MB
Audio File
100 Tracks Love Ballads Playlist Spotify (2020) [320] kbps Beats⭐/Endless Love - From The Endless Love Soundtrack.mp3
10.2 MB
Audio File
100 Tracks Love Ballads Playlist Spotify (2020) [320] kbps Beats⭐/Eternal Flame.mp3
9 MB
Audio File
100 Tracks Love Ballads Playlist Spotify (2020) [320] kbps Beats⭐/Everglow.mp3
8.7 MB
Audio File
100 Tracks Love Ballads Playlist Spotify (2020) [320] kbps Beats⭐/Glory of Love.mp3
9.9 MB
Audio File
100 Tracks Love Ballads Playlist Spotify (2020) [320] kbps Beats⭐/Greatest Love of All.mp3
11.1 MB
Audio File
100 Tracks Love Ballads Playlist Spotify (2020) [320] kbps Beats⭐/Hard to Say I'm Sorry - 2009 Remaster.mp3
8.4 MB
Audio File
100 Tracks Love Ballads Playlist Spotify (2020) [320] kbps Beats⭐/Have I Told You Lately - 2008 Remaster.mp3
9.2 MB
Audio File
100 Tracks Love Ballads Playlist Spotify (2020) [320] kbps Beats⭐/Have I Told You Lately.mp3
10 MB
Audio File
100 Tracks Love Ballads Playlist Spotify (2020) [320] kbps Beats⭐/Have You Ever Really Loved A Woman .mp3
11.2 MB
Audio File
100 Tracks Love Ballads Playlist Spotify (2020) [320] kbps Beats⭐/Heaven.mp3
9.3 MB
Audio File
100 Tracks Love Ballads Playlist Spotify (2020) [320] kbps Beats⭐/Hero.mp3
9.9 MB
Audio File
100 Tracks Love Ballads Playlist Spotify (2020) [320] kbps Beats⭐/Hero(2).mp3
10.1 MB
Audio File
100 Tracks Love Ballads Playlist Spotify (2020) [320] kbps Beats⭐/How Am I Supposed to Live Without You.mp3
9.7 MB
Audio File
100 Tracks Love Ballads Playlist Spotify (2020) [320] kbps Beats⭐/How Deep Is Your Love.mp3
9.3 MB
Audio File
100 Tracks Love Ballads Playlist Spotify (2020) [320] kbps Beats⭐/How Do I Live.mp3
10.1 MB
Audio File
100 Tracks Love Ballads Playlist Spotify (2020) [320] kbps Beats⭐/I Can't Make You Love Me.mp3
12.7 MB
Audio File
100 Tracks Love Ballads Playlist Spotify (2020) [320] kbps Beats⭐/I Can't Stop Loving You.mp3
8.3 MB
Audio File
100 Tracks Love Ballads Playlist Spotify (2020) [320] kbps Beats⭐/I Do (Cherish You).mp3
8.6 MB
Audio File
100 Tracks Love Ballads Playlist Spotify (2020) [320] kbps Beats⭐/I Don't Want to Miss a Thing - From Armageddon Soundtrack.mp3
11.5 MB
Audio File
100 Tracks Love Ballads Playlist Spotify (2020) [320] kbps Beats⭐/I Have Nothing.mp3
11.1 MB
Audio File
100 Tracks Love Ballads Playlist Spotify (2020) [320] kbps Beats⭐/I Just Called To Say I Love You.mp3
10 MB
Audio File
100 Tracks Love Ballads Playlist Spotify (2020) [320] kbps Beats⭐/I Just Can't Stop Loving You (feat. Siedah Garrett) - 2012 Remaster.mp3
9.6 MB
Audio File
100 Tracks Love Ballads Playlist Spotify (2020) [320] kbps Beats⭐/I Knew I Loved You.mp3
9.6 MB
Audio File
100 Tracks Love Ballads Playlist Spotify (2020) [320] kbps Beats⭐/I Swear.mp3
9.9 MB
Audio File
100 Tracks Love Ballads Playlist Spotify (2020) [320] kbps Beats⭐/I Will Always Love You.mp3
10.4 MB
Audio File
100 Tracks Love Ballads Playlist Spotify (2020) [320] kbps Beats⭐/I'll Be Over You.mp3
8.8 MB
Audio File
100 Tracks Love Ballads Playlist Spotify (2020) [320] kbps Beats⭐/I'll Never Love Again - Film Version.mp3
10.7 MB
Audio File
100 Tracks Love Ballads Playlist Spotify (2020) [320] kbps Beats⭐/I'll Never Love This Way Again.mp3
8.1 MB
Audio File
100 Tracks Love Ballads Playlist Spotify (2020) [320] kbps Beats⭐/If I Ain't Got You.mp3
8.8 MB
Audio File
100 Tracks Love Ballads Playlist Spotify (2020) [320] kbps Beats⭐/If I Let You Go - Radio Edit.mp3
8.5 MB
Audio File
100 Tracks Love Ballads Playlist Spotify (2020) [320] kbps Beats⭐/If Tomorrow Never Comes.mp3
8.2 MB
Audio File
100 Tracks Love Ballads Playlist Spotify (2020) [320] kbps Beats⭐/If You Don't Know Me by Now - 2008 Remaster.mp3
7.8 MB
Audio File
100 Tracks Love Ballads Playlist Spotify (2020) [320] kbps Beats⭐/If You're Not The One.mp3
9.9 MB
Audio File
100 Tracks Love Ballads Playlist Spotify (2020) [320] kbps Beats⭐/It Must Have Been Love - From the Film Pretty Woman .mp3
9.8 MB
Audio File
100 Tracks Love Ballads Playlist Spotify (2020) [320] kbps Beats⭐/Just the Way You Are.mp3
11.1 MB
Audio File
100 Tracks Love Ballads Playlist Spotify (2020) [320] kbps Beats⭐/Lean on Me.mp3
6 MB
Audio File
100 Tracks Love Ballads Playlist Spotify (2020) [320] kbps Beats⭐/Listen To Your Heart.mp3
12.6 MB
Audio File
100 Tracks Love Ballads Playlist Spotify (2020) [320] kbps Beats⭐/Love Is All Around - From Four Weddings And A Funeral .mp3
9.1 MB
Audio File
100 Tracks Love Ballads Playlist Spotify (2020) [320] kbps Beats⭐/Love Someone.mp3
7.9 MB
Audio File
100 Tracks Love Ballads Playlist Spotify (2020) [320] kbps Beats⭐/Make You Feel My Love.mp3
8.1 MB
Audio File
100 Tracks Love Ballads Playlist Spotify (2020) [320] kbps Beats⭐/Mandy.mp3
7.6 MB
Audio File
100 Tracks Love Ballads Playlist Spotify (2020) [320] kbps Beats⭐/More Than Words.mp3
12.8 MB
Audio File
100 Tracks Love Ballads Playlist Spotify (2020) [320] kbps Beats⭐/My Heart Will Go On - Love Theme from Titanic .mp3
10.7 MB
Audio File
100 Tracks Love Ballads Playlist Spotify (2020) [320] kbps Beats⭐/Naked.mp3
8.9 MB
Audio File
100 Tracks Love Ballads Playlist Spotify (2020) [320] kbps Beats⭐/One Moment in Time.mp3
10.8 MB
Audio File
100 Tracks Love Ballads Playlist Spotify (2020) [320] kbps Beats⭐/Perfect Duet (Ed Sheeran & Beyoncé).mp3
9.9 MB
Audio File
100 Tracks Love Ballads Playlist Spotify (2020) [320] kbps Beats⭐/Photograph.mp3
9.9 MB
Audio File
100 Tracks Love Ballads Playlist Spotify (2020) [320] kbps Beats⭐/Please Forgive Me.mp3
13.6 MB
Audio File
100 Tracks Love Ballads Playlist Spotify (2020) [320] kbps Beats⭐/Please.mp3
8.3 MB
Audio File
100 Tracks Love Ballads Playlist Spotify (2020) [320] kbps Beats⭐/Right Here Waiting.mp3
10.1 MB
Audio File
100 Tracks Love Ballads Playlist Spotify (2020) [320] kbps Beats⭐/Sacrifice.mp3
11.6 MB
Audio File
100 Tracks Love Ballads Playlist Spotify (2020) [320] kbps Beats⭐/Save The Best For Last.mp3
8.4 MB
Audio File
100 Tracks Love Ballads Playlist Spotify (2020) [320] kbps Beats⭐/Say You Won't Let Go.mp3
8.1 MB
Audio File
100 Tracks Love Ballads Playlist Spotify (2020) [320] kbps Beats⭐/Say You, Say Me.mp3
9.3 MB
Audio File
100 Tracks Love Ballads Playlist Spotify (2020) [320] kbps Beats⭐/Shape of My Heart.mp3
8.8 MB
Audio File
100 Tracks Love Ballads Playlist Spotify (2020) [320] kbps Beats⭐/She's The One.mp3
9.9 MB
Audio File
100 Tracks Love Ballads Playlist Spotify (2020) [320] kbps Beats⭐/Show Me Heaven - From Days Of Thunder .mp3
8.5 MB
Audio File
100 Tracks Love Ballads Playlist Spotify (2020) [320] kbps Beats⭐/Someone Like You.mp3
10.9 MB
Audio File
100 Tracks Love Ballads Playlist Spotify (2020) [320] kbps Beats⭐/Someone You Loved.mp3
6.9 MB
Audio File
100 Tracks Love Ballads Playlist Spotify (2020) [320] kbps Beats⭐/T-Shirts.mp3
7.3 MB
Audio File
100 Tracks Love Ballads Playlist Spotify (2020) [320] kbps Beats⭐/The Lady In Red.mp3
9.8 MB
Audio File
100 Tracks Love Ballads Playlist Spotify (2020) [320] kbps Beats⭐/The Power of Love.mp3
13.1 MB
Audio File
100 Tracks Love Ballads Playlist Spotify (2020) [320] kbps Beats⭐/The Rose.mp3
8.2 MB
Audio File
100 Tracks Love Ballads Playlist Spotify (2020) [320] kbps Beats⭐/There You'll Be - 2007 Remaster.mp3
8.4 MB
Audio File
100 Tracks Love Ballads Playlist Spotify (2020) [320] kbps Beats⭐/This I Promise You.mp3
10.9 MB
Audio File
100 Tracks Love Ballads Playlist Spotify (2020) [320] kbps Beats⭐/Time After Time.mp3
9.2 MB
Audio File
100 Tracks Love Ballads Playlist Spotify (2020) [320] kbps Beats⭐/True Colors.mp3
8.7 MB
Audio File
100 Tracks Love Ballads Playlist Spotify (2020) [320] kbps Beats⭐/Truly Madly Deeply.mp3
10.6 MB
Audio File
100 Tracks Love Ballads Playlist Spotify (2020) [320] kbps Beats⭐/Unchained Melody.mp3
8.3 MB
Audio File
100 Tracks Love Ballads Playlist Spotify (2020) [320] kbps Beats⭐/Up Where We Belong.mp3
8.9 MB
Audio File
100 Tracks Love Ballads Playlist Spotify (2020) [320] kbps Beats⭐/Use Somebody - Recorded at Spotify Studios NYC.mp3
6.7 MB
Audio File
100 Tracks Love Ballads Playlist Spotify (2020) [320] kbps Beats⭐/When a Man Loves a Woman.mp3
8.8 MB
Audio File
100 Tracks Love Ballads Playlist Spotify (2020) [320] kbps Beats⭐/When You Say Nothing At All.mp3
9.8 MB
Audio File
100 Tracks Love Ballads Playlist Spotify (2020) [320] kbps Beats⭐/Where Do Broken Hearts Go.mp3
10.6 MB
Audio File
100 Tracks Love Ballads Playlist Spotify (2020) [320] kbps Beats⭐/You Are So Beautiful.mp3
6.1 MB
Audio File
100 Tracks Love Ballads Playlist Spotify (2020) [320] kbps Beats⭐/You Are The Reason.mp3
7.7 MB
Audio File
100 Tracks Love Ballads Playlist Spotify (2020) [320] kbps Beats⭐/You Are The Sunshine Of My Life.mp3
6.8 MB
Audio File
100 Tracks Love Ballads Playlist Spotify (2020) [320] kbps Beats⭐/You're Beautiful.mp3
8 MB
Audio File
100 Tracks Love Ballads Playlist Spotify (2020) [320] kbps Beats⭐/You're Still The One.mp3
8.1 MB
Audio File
| | | | | | | | |
| --- | --- | --- | --- | --- | --- | --- | --- |
| Torrent Name | Added | Size | Seeds | Peers | Uploader | | Health |
| | 20 May | 959.5 MB | 31 | 7 | unknown | | |