Warning! Do NOT Download Without a VPN!

Your IP Address is

. Location is

Your Internet Provider and Government can track your download activities! Hide your IP ADDRESS with a VPN!

We

strongly recommend using

a VPN service

to anonymize your torrent downloads.

It's FREE!

START YOUR FREE TRIAL NOW!
100 Tracks 80's 90's & 2000's Playlist Spotify (2020) [320] Kbps Beats⭐




Status:
All the torrents in this section have been verified by our verification system
Category:
Music
Size:
925.4 MB in 99 files
Grabbed On:

20-05-2020

from a torrent source
Swarm:
112 Seeds & 11 Peers
Language:
English
Vote:

No votes yet.
| | |
| --- | --- |
| Connected Peers: | 0 peers. |
| Downloaded: | de . |
| Remaning Time: | . |
| Download Speed: | 0 b/s / 0 b/s |
| Download Progress: | |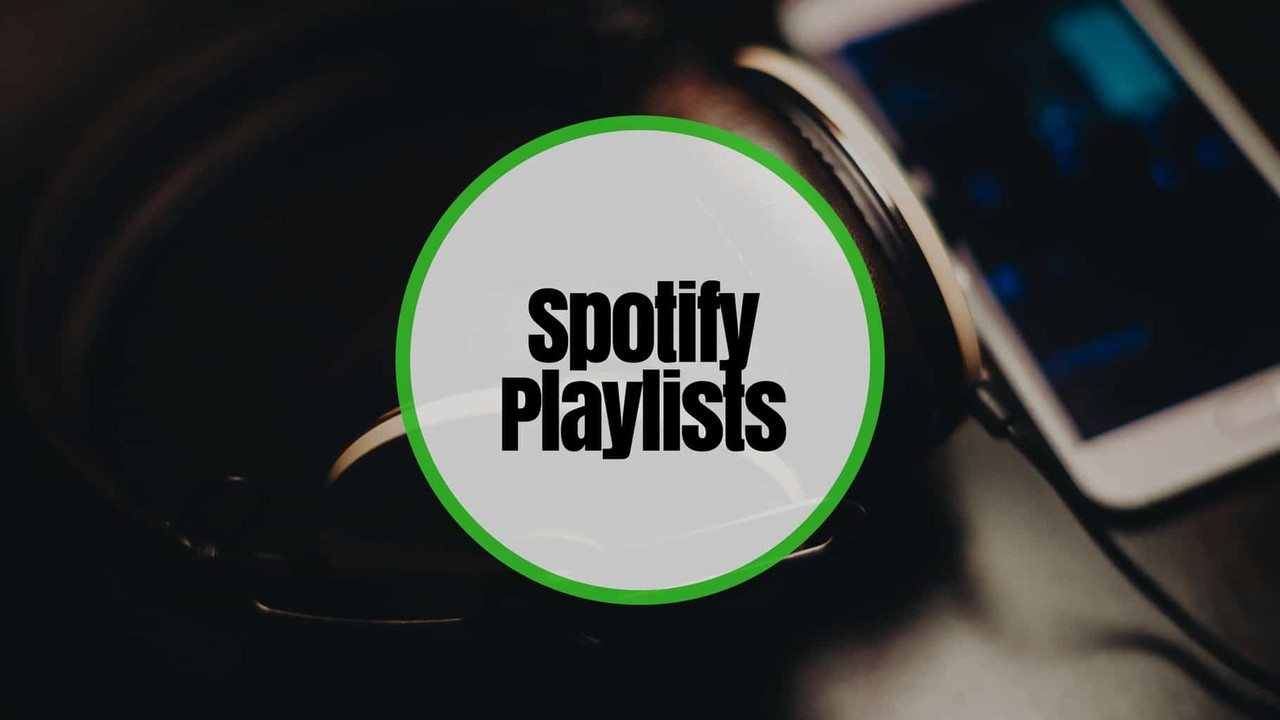 Complete name

100 Tracks 80's 90's & 2000's Playlist Spotify (2020) [320] kbps Beats⭐

Format : MPEG Audio

File size : 925 MiB

Overall bit rate mode : Constant

Overall bit rate : 320 kb/s

https://i.postimg.cc/gcHZP7Sd/2.png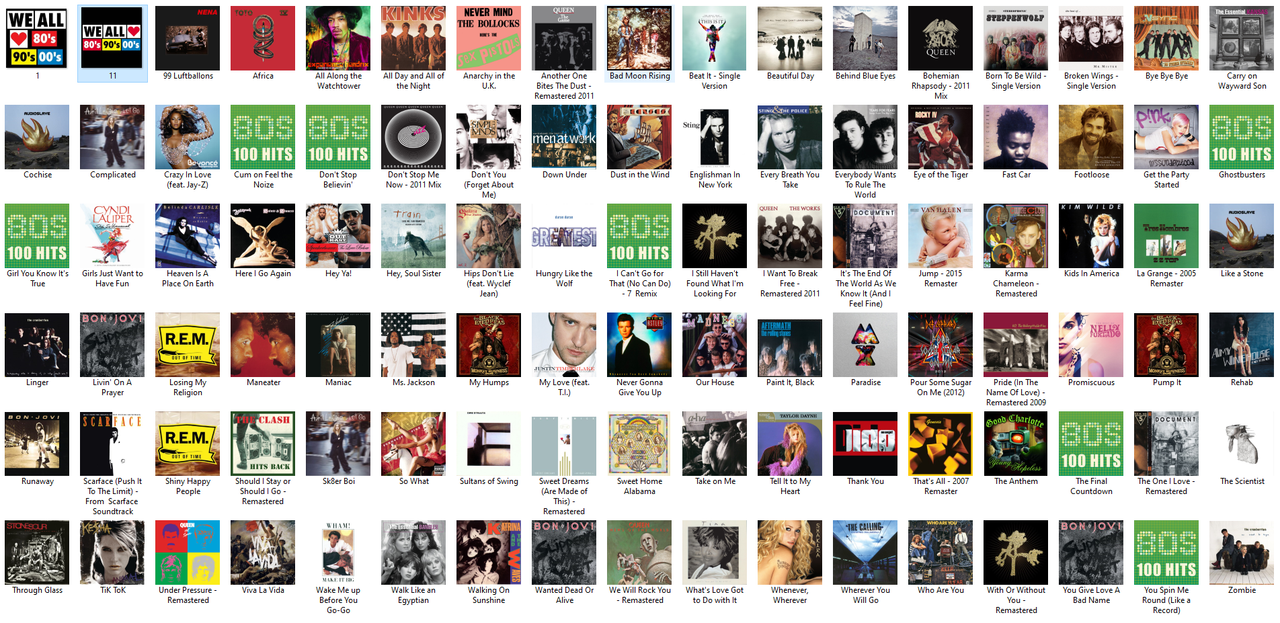 Like Us On Facebook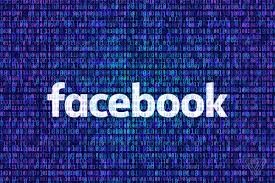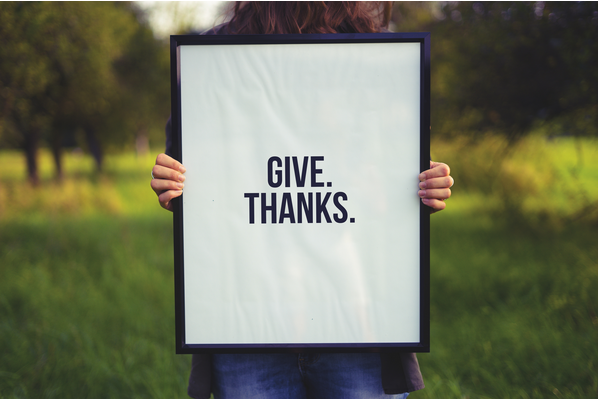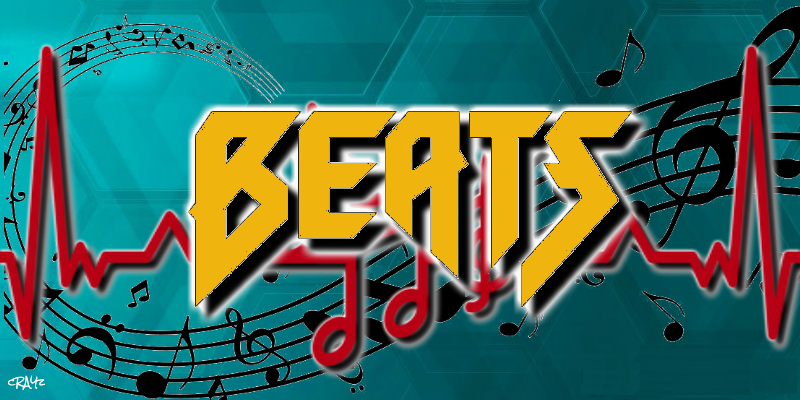 VISITOR COMMENTS (0 comments)
Filename
Size
Filetype
100 Tracks 80's 90's & 2000's Playlist Spotify (2020) [320] kbps Beats⭐
925.4 MB
Folder
100 Tracks 80's 90's & 2000's Playlist Spotify (2020) [320] kbps Beats⭐/1.PNG
61 KB
Image File
100 Tracks 80's 90's & 2000's Playlist Spotify (2020) [320] kbps Beats⭐/11.png
5.8 KB
Image File
100 Tracks 80's 90's & 2000's Playlist Spotify (2020) [320] kbps Beats⭐/2.PNG
2.2 MB
Image File
100 Tracks 80's 90's & 2000's Playlist Spotify (2020) [320] kbps Beats⭐/99 Luftballons.mp3
8.8 MB
Audio File
100 Tracks 80's 90's & 2000's Playlist Spotify (2020) [320] kbps Beats⭐/Africa.mp3
11.3 MB
Audio File
100 Tracks 80's 90's & 2000's Playlist Spotify (2020) [320] kbps Beats⭐/All Along the Watchtower.mp3
9.1 MB
Audio File
100 Tracks 80's 90's & 2000's Playlist Spotify (2020) [320] kbps Beats⭐/All Day and All of the Night.mp3
5.4 MB
Audio File
100 Tracks 80's 90's & 2000's Playlist Spotify (2020) [320] kbps Beats⭐/Anarchy in the U.K..mp3
8.1 MB
Audio File
100 Tracks 80's 90's & 2000's Playlist Spotify (2020) [320] kbps Beats⭐/Another One Bites The Dust - Remastered 2011.mp3
8.2 MB
Audio File
100 Tracks 80's 90's & 2000's Playlist Spotify (2020) [320] kbps Beats⭐/Bad Moon Rising.mp3
5.5 MB
Audio File
100 Tracks 80's 90's & 2000's Playlist Spotify (2020) [320] kbps Beats⭐/Beat It - Single Version.mp3
9.8 MB
Audio File
100 Tracks 80's 90's & 2000's Playlist Spotify (2020) [320] kbps Beats⭐/Beautiful Day.mp3
9.4 MB
Audio File
100 Tracks 80's 90's & 2000's Playlist Spotify (2020) [320] kbps Beats⭐/Behind Blue Eyes.mp3
8.5 MB
Audio File
100 Tracks 80's 90's & 2000's Playlist Spotify (2020) [320] kbps Beats⭐/Bohemian Rhapsody - 2011 Mix.mp3
13.5 MB
Audio File
100 Tracks 80's 90's & 2000's Playlist Spotify (2020) [320] kbps Beats⭐/Born To Be Wild - Single Version.mp3
8.1 MB
Audio File
100 Tracks 80's 90's & 2000's Playlist Spotify (2020) [320] kbps Beats⭐/Broken Wings - Single Version.mp3
10.9 MB
Audio File
100 Tracks 80's 90's & 2000's Playlist Spotify (2020) [320] kbps Beats⭐/Bye Bye Bye.mp3
7.7 MB
Audio File
100 Tracks 80's 90's & 2000's Playlist Spotify (2020) [320] kbps Beats⭐/Carry on Wayward Son.mp3
12.3 MB
Audio File
100 Tracks 80's 90's & 2000's Playlist Spotify (2020) [320] kbps Beats⭐/Cochise.mp3
8.5 MB
Audio File
100 Tracks 80's 90's & 2000's Playlist Spotify (2020) [320] kbps Beats⭐/Complicated.mp3
9.4 MB
Audio File
100 Tracks 80's 90's & 2000's Playlist Spotify (2020) [320] kbps Beats⭐/Crazy In Love (feat. Jay-Z).mp3
9.1 MB
Audio File
100 Tracks 80's 90's & 2000's Playlist Spotify (2020) [320] kbps Beats⭐/Cum on Feel the Noize.mp3
8.5 MB
Audio File
100 Tracks 80's 90's & 2000's Playlist Spotify (2020) [320] kbps Beats⭐/Don't Stop Believin'.mp3
9.5 MB
Audio File
100 Tracks 80's 90's & 2000's Playlist Spotify (2020) [320] kbps Beats⭐/Don't Stop Me Now - 2011 Mix.mp3
8 MB
Audio File
100 Tracks 80's 90's & 2000's Playlist Spotify (2020) [320] kbps Beats⭐/Don't You (Forget About Me).mp3
10 MB
Audio File
100 Tracks 80's 90's & 2000's Playlist Spotify (2020) [320] kbps Beats⭐/Down Under.mp3
8.5 MB
Audio File
100 Tracks 80's 90's & 2000's Playlist Spotify (2020) [320] kbps Beats⭐/Dust in the Wind.mp3
7.9 MB
Audio File
100 Tracks 80's 90's & 2000's Playlist Spotify (2020) [320] kbps Beats⭐/Englishman In New York.mp3
10.2 MB
Audio File
100 Tracks 80's 90's & 2000's Playlist Spotify (2020) [320] kbps Beats⭐/Every Breath You Take.mp3
9.6 MB
Audio File
100 Tracks 80's 90's & 2000's Playlist Spotify (2020) [320] kbps Beats⭐/Everybody Wants To Rule The World.mp3
9.6 MB
Audio File
100 Tracks 80's 90's & 2000's Playlist Spotify (2020) [320] kbps Beats⭐/Eye of the Tiger.mp3
9.4 MB
Audio File
100 Tracks 80's 90's & 2000's Playlist Spotify (2020) [320] kbps Beats⭐/Fast Car.mp3
11.4 MB
Audio File
100 Tracks 80's 90's & 2000's Playlist Spotify (2020) [320] kbps Beats⭐/Footloose.mp3
8.5 MB
Audio File
100 Tracks 80's 90's & 2000's Playlist Spotify (2020) [320] kbps Beats⭐/Get the Party Started.mp3
7.4 MB
Audio File
100 Tracks 80's 90's & 2000's Playlist Spotify (2020) [320] kbps Beats⭐/Ghostbusters.mp3
9.2 MB
Audio File
100 Tracks 80's 90's & 2000's Playlist Spotify (2020) [320] kbps Beats⭐/Girl You Know It's True.mp3
9.2 MB
Audio File
100 Tracks 80's 90's & 2000's Playlist Spotify (2020) [320] kbps Beats⭐/Girls Just Want to Have Fun.mp3
9 MB
Audio File
100 Tracks 80's 90's & 2000's Playlist Spotify (2020) [320] kbps Beats⭐/Heaven Is A Place On Earth.mp3
9.4 MB
Audio File
100 Tracks 80's 90's & 2000's Playlist Spotify (2020) [320] kbps Beats⭐/Here I Go Again.mp3
11.8 MB
Audio File
100 Tracks 80's 90's & 2000's Playlist Spotify (2020) [320] kbps Beats⭐/Hey Ya!.mp3
9 MB
Audio File
100 Tracks 80's 90's & 2000's Playlist Spotify (2020) [320] kbps Beats⭐/Hey, Soul Sister.mp3
8.3 MB
Audio File
100 Tracks 80's 90's & 2000's Playlist Spotify (2020) [320] kbps Beats⭐/Hips Don't Lie (feat. Wyclef Jean).mp3
8.3 MB
Audio File
100 Tracks 80's 90's & 2000's Playlist Spotify (2020) [320] kbps Beats⭐/Hungry Like the Wolf.mp3
7.8 MB
Audio File
100 Tracks 80's 90's & 2000's Playlist Spotify (2020) [320] kbps Beats⭐/I Can't Go for That (No Can Do) - 7 Remix.mp3
11.7 MB
Audio File
100 Tracks 80's 90's & 2000's Playlist Spotify (2020) [320] kbps Beats⭐/I Still Haven't Found What I'm Looking For.mp3
10.6 MB
Audio File
100 Tracks 80's 90's & 2000's Playlist Spotify (2020) [320] kbps Beats⭐/I Want To Break Free - Remastered 2011.mp3
9.9 MB
Audio File
100 Tracks 80's 90's & 2000's Playlist Spotify (2020) [320] kbps Beats⭐/It's The End Of The World As We Know It (And I Feel Fine).mp3
9.4 MB
Audio File
100 Tracks 80's 90's & 2000's Playlist Spotify (2020) [320] kbps Beats⭐/Jump - 2015 Remaster.mp3
9.2 MB
Audio File
100 Tracks 80's 90's & 2000's Playlist Spotify (2020) [320] kbps Beats⭐/Karma Chameleon - Remastered.mp3
9.7 MB
Audio File
100 Tracks 80's 90's & 2000's Playlist Spotify (2020) [320] kbps Beats⭐/Kids In America.mp3
7.9 MB
Audio File
100 Tracks 80's 90's & 2000's Playlist Spotify (2020) [320] kbps Beats⭐/La Grange - 2005 Remaster.mp3
8.8 MB
Audio File
100 Tracks 80's 90's & 2000's Playlist Spotify (2020) [320] kbps Beats⭐/Like a Stone.mp3
11.2 MB
Audio File
100 Tracks 80's 90's & 2000's Playlist Spotify (2020) [320] kbps Beats⭐/Linger.mp3
10.5 MB
Audio File
100 Tracks 80's 90's & 2000's Playlist Spotify (2020) [320] kbps Beats⭐/Livin' On A Prayer.mp3
9.6 MB
Audio File
100 Tracks 80's 90's & 2000's Playlist Spotify (2020) [320] kbps Beats⭐/Losing My Religion.mp3
10.2 MB
Audio File
100 Tracks 80's 90's & 2000's Playlist Spotify (2020) [320] kbps Beats⭐/Maneater.mp3
10.4 MB
Audio File
100 Tracks 80's 90's & 2000's Playlist Spotify (2020) [320] kbps Beats⭐/Maniac.mp3
9.4 MB
Audio File
100 Tracks 80's 90's & 2000's Playlist Spotify (2020) [320] kbps Beats⭐/Ms. Jackson.mp3
10.4 MB
Audio File
100 Tracks 80's 90's & 2000's Playlist Spotify (2020) [320] kbps Beats⭐/My Humps.mp3
12.5 MB
Audio File
100 Tracks 80's 90's & 2000's Playlist Spotify (2020) [320] kbps Beats⭐/My Love (feat. T.I.).mp3
10.6 MB
Audio File
100 Tracks 80's 90's & 2000's Playlist Spotify (2020) [320] kbps Beats⭐/Never Gonna Give You Up.mp3
8.2 MB
Audio File
100 Tracks 80's 90's & 2000's Playlist Spotify (2020) [320] kbps Beats⭐/Our House.mp3
7.7 MB
Audio File
100 Tracks 80's 90's & 2000's Playlist Spotify (2020) [320] kbps Beats⭐/Paint It, Black.mp3
7.7 MB
Audio File
100 Tracks 80's 90's & 2000's Playlist Spotify (2020) [320] kbps Beats⭐/Paradise.mp3
10.7 MB
Audio File
100 Tracks 80's 90's & 2000's Playlist Spotify (2020) [320] kbps Beats⭐/Pour Some Sugar On Me (2012).mp3
10 MB
Audio File
100 Tracks 80's 90's & 2000's Playlist Spotify (2020) [320] kbps Beats⭐/Pride (In The Name Of Love) - Remastered 2009.mp3
8.7 MB
Audio File
100 Tracks 80's 90's & 2000's Playlist Spotify (2020) [320] kbps Beats⭐/Promiscuous.mp3
9.3 MB
Audio File
100 Tracks 80's 90's & 2000's Playlist Spotify (2020) [320] kbps Beats⭐/Pump It.mp3
8.2 MB
Audio File
100 Tracks 80's 90's & 2000's Playlist Spotify (2020) [320] kbps Beats⭐/Rehab.mp3
8.2 MB
Audio File
100 Tracks 80's 90's & 2000's Playlist Spotify (2020) [320] kbps Beats⭐/Runaway.mp3
8.8 MB
Audio File
100 Tracks 80's 90's & 2000's Playlist Spotify (2020) [320] kbps Beats⭐/Scarface (Push It To The Limit) - From Scarface Soundtrack.mp3
7.3 MB
Audio File
100 Tracks 80's 90's & 2000's Playlist Spotify (2020) [320] kbps Beats⭐/Shiny Happy People.mp3
8.6 MB
Audio File
100 Tracks 80's 90's & 2000's Playlist Spotify (2020) [320] kbps Beats⭐/Should I Stay or Should I Go - Remastered.mp3
7.2 MB
Audio File
100 Tracks 80's 90's & 2000's Playlist Spotify (2020) [320] kbps Beats⭐/Sk8er Boi.mp3
7.8 MB
Audio File
100 Tracks 80's 90's & 2000's Playlist Spotify (2020) [320] kbps Beats⭐/So What.mp3
8.2 MB
Audio File
100 Tracks 80's 90's & 2000's Playlist Spotify (2020) [320] kbps Beats⭐/Sultans of Swing.mp3
13.4 MB
Audio File
100 Tracks 80's 90's & 2000's Playlist Spotify (2020) [320] kbps Beats⭐/Sweet Dreams (Are Made of This) - Remastered.mp3
8.3 MB
Audio File
100 Tracks 80's 90's & 2000's Playlist Spotify (2020) [320] kbps Beats⭐/Sweet Home Alabama.mp3
10.9 MB
Audio File
100 Tracks 80's 90's & 2000's Playlist Spotify (2020) [320] kbps Beats⭐/Take on Me.mp3
8.6 MB
Audio File
100 Tracks 80's 90's & 2000's Playlist Spotify (2020) [320] kbps Beats⭐/Tell It to My Heart.mp3
8.4 MB
Audio File
100 Tracks 80's 90's & 2000's Playlist Spotify (2020) [320] kbps Beats⭐/Thank You.mp3
8.3 MB
Audio File
100 Tracks 80's 90's & 2000's Playlist Spotify (2020) [320] kbps Beats⭐/That's All - 2007 Remaster.mp3
10.2 MB
Audio File
100 Tracks 80's 90's & 2000's Playlist Spotify (2020) [320] kbps Beats⭐/The Anthem.mp3
6.7 MB
Audio File
100 Tracks 80's 90's & 2000's Playlist Spotify (2020) [320] kbps Beats⭐/The Final Countdown.mp3
9.1 MB
Audio File
100 Tracks 80's 90's & 2000's Playlist Spotify (2020) [320] kbps Beats⭐/The One I Love - Remastered.mp3
7.5 MB
Audio File
100 Tracks 80's 90's & 2000's Playlist Spotify (2020) [320] kbps Beats⭐/The Scientist.mp3
11.8 MB
Audio File
100 Tracks 80's 90's & 2000's Playlist Spotify (2020) [320] kbps Beats⭐/Through Glass.mp3
10.8 MB
Audio File
100 Tracks 80's 90's & 2000's Playlist Spotify (2020) [320] kbps Beats⭐/TiK ToK.mp3
7.7 MB
Audio File
100 Tracks 80's 90's & 2000's Playlist Spotify (2020) [320] kbps Beats⭐/Under Pressure - Remastered.mp3
9.5 MB
Audio File
100 Tracks 80's 90's & 2000's Playlist Spotify (2020) [320] kbps Beats⭐/Viva La Vida.mp3
9.3 MB
Audio File
100 Tracks 80's 90's & 2000's Playlist Spotify (2020) [320] kbps Beats⭐/Wake Me up Before You Go-Go.mp3
8.8 MB
Audio File
100 Tracks 80's 90's & 2000's Playlist Spotify (2020) [320] kbps Beats⭐/Walk Like an Egyptian.mp3
7.8 MB
Audio File
100 Tracks 80's 90's & 2000's Playlist Spotify (2020) [320] kbps Beats⭐/Walking On Sunshine.mp3
9.1 MB
Audio File
100 Tracks 80's 90's & 2000's Playlist Spotify (2020) [320] kbps Beats⭐/Wanted Dead Or Alive.mp3
11.8 MB
Audio File
100 Tracks 80's 90's & 2000's Playlist Spotify (2020) [320] kbps Beats⭐/We Will Rock You - Remastered.mp3
4.7 MB
Audio File
100 Tracks 80's 90's & 2000's Playlist Spotify (2020) [320] kbps Beats⭐/What's Love Got to Do with It.mp3
8.6 MB
Audio File
100 Tracks 80's 90's & 2000's Playlist Spotify (2020) [320] kbps Beats⭐/Whenever, Wherever.mp3
7.5 MB
Audio File
100 Tracks 80's 90's & 2000's Playlist Spotify (2020) [320] kbps Beats⭐/Wherever You Will Go.mp3
8 MB
Audio File
100 Tracks 80's 90's & 2000's Playlist Spotify (2020) [320] kbps Beats⭐/Who Are You.mp3
14.5 MB
Audio File
| | | | | | | | |
| --- | --- | --- | --- | --- | --- | --- | --- |
| Torrent Name | Added | Size | Seeds | Peers | Uploader | | Health |
| | 20 May | 925.4 MB | 112 | 11 | unknown | | |
| | 21 May | 639.3 MB | 17 | 4 | unknown | | |