Warning! Do NOT Download Without a VPN!

Your IP Address is

. Location is

Your Internet Provider and Government can track your download activities! Hide your IP ADDRESS with a VPN!

We

strongly recommend using

a VPN service

to anonymize your torrent downloads.

It's FREE!

START YOUR FREE TRIAL NOW!
100~Classic Rock Drive Playlist Spotify (2020) [320] Kbps Beats⭐




Status:
All the torrents in this section have been verified by our verification system
Category:
Music
Size:
1012.1 MB in 99 files
Grabbed On:

18-05-2020

from a torrent source
Swarm:
32 Seeds & 6 Peers
Language:
English
Vote:

No votes yet.
| | |
| --- | --- |
| Connected Peers: | 0 peers. |
| Downloaded: | de . |
| Remaning Time: | . |
| Download Speed: | 0 b/s / 0 b/s |
| Download Progress: | |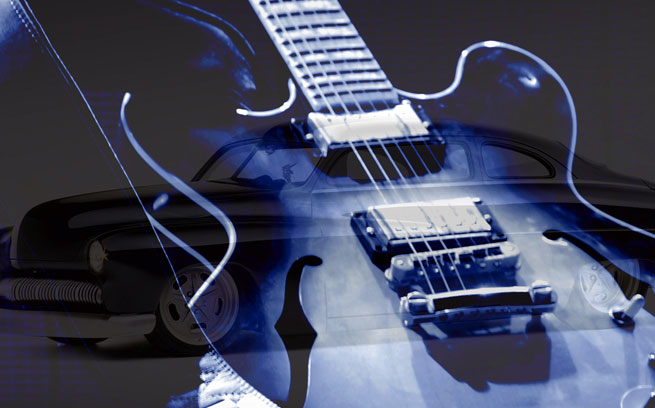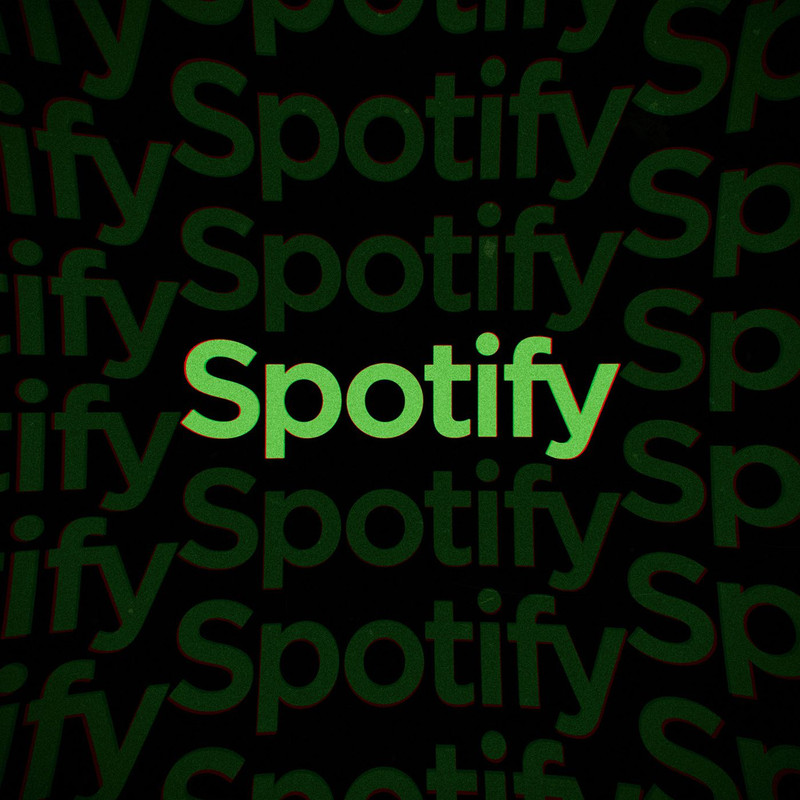 Complete name

100_Classic Rock Drive Playlist Spotify (2020) [320] kbps Beats⭐

Format : MPEG Audio

File size : 0.98 Gb

Overall bit rate mode : Constant

Overall bit rate : 320 kb/s

https://i.postimg.cc/j2hsqPyZ/2.gif




Like Us On Facebook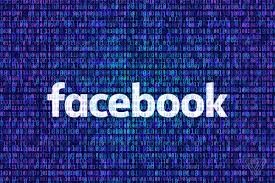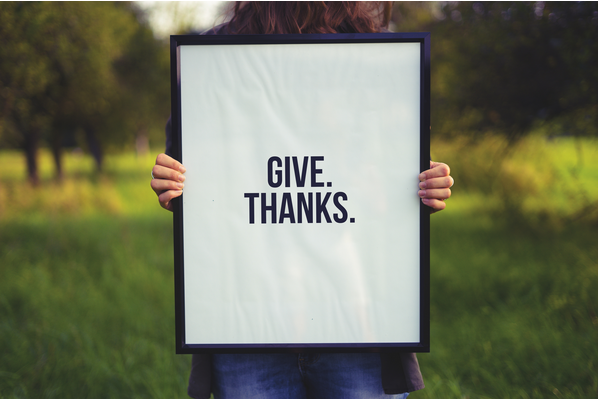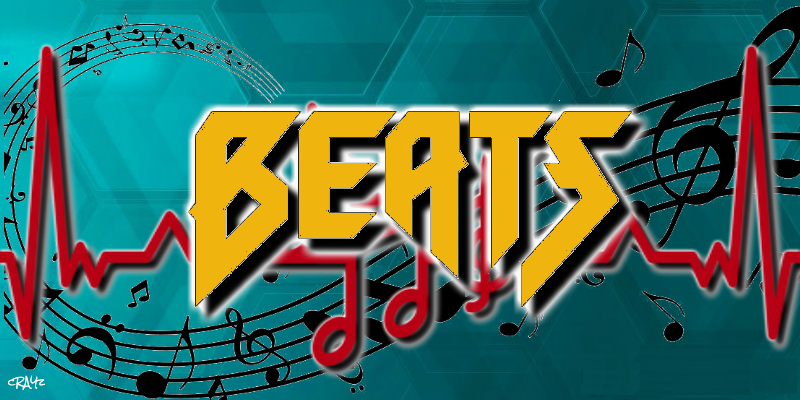 VISITOR COMMENTS (0 comments)
Filename
Size
Filetype
100~Classic Rock Drive Playlist Spotify (2020) [320] kbps Beats⭐
1012.1 MB
Folder
100~Classic Rock Drive Playlist Spotify (2020) [320] kbps Beats⭐/(Don't Fear) The Reaper.mp3
11.8 MB
Audio File
100~Classic Rock Drive Playlist Spotify (2020) [320] kbps Beats⭐/1.GIF
24.7 KB
Animated Image File
100~Classic Rock Drive Playlist Spotify (2020) [320] kbps Beats⭐/2.GIF
603.6 KB
Animated Image File
100~Classic Rock Drive Playlist Spotify (2020) [320] kbps Beats⭐/All Right Now.mp3
12.6 MB
Audio File
100~Classic Rock Drive Playlist Spotify (2020) [320] kbps Beats⭐/American Girl.mp3
8.2 MB
Audio File
100~Classic Rock Drive Playlist Spotify (2020) [320] kbps Beats⭐/American Woman.mp3
11.8 MB
Audio File
100~Classic Rock Drive Playlist Spotify (2020) [320] kbps Beats⭐/Any Way You Want It.mp3
7.7 MB
Audio File
100~Classic Rock Drive Playlist Spotify (2020) [320] kbps Beats⭐/Baba O'Riley.mp3
11.5 MB
Audio File
100~Classic Rock Drive Playlist Spotify (2020) [320] kbps Beats⭐/Bad Company - 2015 Remaster.mp3
11 MB
Audio File
100~Classic Rock Drive Playlist Spotify (2020) [320] kbps Beats⭐/Bad Moon Rising.mp3
5.5 MB
Audio File
100~Classic Rock Drive Playlist Spotify (2020) [320] kbps Beats⭐/Bang a Gong (Get It On) - Remastered Version.mp3
10.2 MB
Audio File
100~Classic Rock Drive Playlist Spotify (2020) [320] kbps Beats⭐/Barracuda.mp3
10 MB
Audio File
100~Classic Rock Drive Playlist Spotify (2020) [320] kbps Beats⭐/Beast Of Burden - Remastered.mp3
10.2 MB
Audio File
100~Classic Rock Drive Playlist Spotify (2020) [320] kbps Beats⭐/Black Dog - 2012 Remaster.mp3
11.3 MB
Audio File
100~Classic Rock Drive Playlist Spotify (2020) [320] kbps Beats⭐/Black Water - 45 Version.mp3
9.9 MB
Audio File
100~Classic Rock Drive Playlist Spotify (2020) [320] kbps Beats⭐/Blinded By The Light.mp3
16.3 MB
Audio File
100~Classic Rock Drive Playlist Spotify (2020) [320] kbps Beats⭐/Born To Be Wild - Single Version.mp3
8.1 MB
Audio File
100~Classic Rock Drive Playlist Spotify (2020) [320] kbps Beats⭐/Born to Run.mp3
10.3 MB
Audio File
100~Classic Rock Drive Playlist Spotify (2020) [320] kbps Beats⭐/Burnin' for You.mp3
10.4 MB
Audio File
100~Classic Rock Drive Playlist Spotify (2020) [320] kbps Beats⭐/Can't You See.mp3
13.8 MB
Audio File
100~Classic Rock Drive Playlist Spotify (2020) [320] kbps Beats⭐/China Grove.mp3
7.5 MB
Audio File
100~Classic Rock Drive Playlist Spotify (2020) [320] kbps Beats⭐/Cocaine.mp3
8.4 MB
Audio File
100~Classic Rock Drive Playlist Spotify (2020) [320] kbps Beats⭐/Cold as Ice.mp3
7.7 MB
Audio File
100~Classic Rock Drive Playlist Spotify (2020) [320] kbps Beats⭐/Come Together - Remastered 2009.mp3
10 MB
Audio File
100~Classic Rock Drive Playlist Spotify (2020) [320] kbps Beats⭐/Crazy Train.mp3
11.3 MB
Audio File
100~Classic Rock Drive Playlist Spotify (2020) [320] kbps Beats⭐/Cum on Feel the Noize.mp3
11 MB
Audio File
100~Classic Rock Drive Playlist Spotify (2020) [320] kbps Beats⭐/Dirty Deeds Done Dirt Cheap.mp3
8.8 MB
Audio File
100~Classic Rock Drive Playlist Spotify (2020) [320] kbps Beats⭐/Don't Stop Believin'.mp3
9.6 MB
Audio File
100~Classic Rock Drive Playlist Spotify (2020) [320] kbps Beats⭐/Don't You (Forget About Me).mp3
10 MB
Audio File
100~Classic Rock Drive Playlist Spotify (2020) [320] kbps Beats⭐/Down On The Corner.mp3
6.3 MB
Audio File
100~Classic Rock Drive Playlist Spotify (2020) [320] kbps Beats⭐/Dream On.mp3
10.2 MB
Audio File
100~Classic Rock Drive Playlist Spotify (2020) [320] kbps Beats⭐/Feel like Makin' Love - 2015 Remaster.mp3
12 MB
Audio File
100~Classic Rock Drive Playlist Spotify (2020) [320] kbps Beats⭐/Foreplay Long Time.mp3
17.9 MB
Audio File
100~Classic Rock Drive Playlist Spotify (2020) [320] kbps Beats⭐/Freewill.mp3
12.3 MB
Audio File
100~Classic Rock Drive Playlist Spotify (2020) [320] kbps Beats⭐/Gimme Three Steps.mp3
10.2 MB
Audio File
100~Classic Rock Drive Playlist Spotify (2020) [320] kbps Beats⭐/Give A Little Bit.mp3
9.5 MB
Audio File
100~Classic Rock Drive Playlist Spotify (2020) [320] kbps Beats⭐/Glory Days.mp3
9.7 MB
Audio File
100~Classic Rock Drive Playlist Spotify (2020) [320] kbps Beats⭐/Go Your Own Way - 2004 Remaster.mp3
8.5 MB
Audio File
100~Classic Rock Drive Playlist Spotify (2020) [320] kbps Beats⭐/Hard To Handle.mp3
7.2 MB
Audio File
100~Classic Rock Drive Playlist Spotify (2020) [320] kbps Beats⭐/Have You Ever Seen The Rain.mp3
6.2 MB
Audio File
100~Classic Rock Drive Playlist Spotify (2020) [320] kbps Beats⭐/Here I Go Again - 2018 Remaster.mp3
10.6 MB
Audio File
100~Classic Rock Drive Playlist Spotify (2020) [320] kbps Beats⭐/Hold On Loosely.mp3
10.7 MB
Audio File
100~Classic Rock Drive Playlist Spotify (2020) [320] kbps Beats⭐/Hot for Teacher - 2015 Remaster.mp3
10.8 MB
Audio File
100~Classic Rock Drive Playlist Spotify (2020) [320] kbps Beats⭐/Hurts So Good.mp3
8.4 MB
Audio File
100~Classic Rock Drive Playlist Spotify (2020) [320] kbps Beats⭐/I Want You to Want Me.mp3
7.3 MB
Audio File
100~Classic Rock Drive Playlist Spotify (2020) [320] kbps Beats⭐/I Won't Back Down.mp3
6.8 MB
Audio File
100~Classic Rock Drive Playlist Spotify (2020) [320] kbps Beats⭐/Jailbreak.mp3
9.2 MB
Audio File
100~Classic Rock Drive Playlist Spotify (2020) [320] kbps Beats⭐/Juke Box Hero.mp3
9.9 MB
Audio File
100~Classic Rock Drive Playlist Spotify (2020) [320] kbps Beats⭐/Just What I Needed.mp3
8.6 MB
Audio File
100~Classic Rock Drive Playlist Spotify (2020) [320] kbps Beats⭐/Kickstart My Heart.mp3
10.8 MB
Audio File
100~Classic Rock Drive Playlist Spotify (2020) [320] kbps Beats⭐/Layla - 40th Anniversary Version 2010 Remastered.mp3
16.2 MB
Audio File
100~Classic Rock Drive Playlist Spotify (2020) [320] kbps Beats⭐/Life in the Fast Lane - 2013 Remaster.mp3
10.9 MB
Audio File
100~Classic Rock Drive Playlist Spotify (2020) [320] kbps Beats⭐/Life's Been Good.mp3
20.5 MB
Audio File
100~Classic Rock Drive Playlist Spotify (2020) [320] kbps Beats⭐/Limelight.mp3
9.9 MB
Audio File
100~Classic Rock Drive Playlist Spotify (2020) [320] kbps Beats⭐/Listen to the Music.mp3
8.7 MB
Audio File
100~Classic Rock Drive Playlist Spotify (2020) [320] kbps Beats⭐/Lonely Is The Night - Remastered.mp3
10.7 MB
Audio File
100~Classic Rock Drive Playlist Spotify (2020) [320] kbps Beats⭐/Long Cool Woman (In a Black Dress) - 1999 Remaster.mp3
7.7 MB
Audio File
100~Classic Rock Drive Playlist Spotify (2020) [320] kbps Beats⭐/Mama, I'm Coming Home.mp3
9.6 MB
Audio File
100~Classic Rock Drive Playlist Spotify (2020) [320] kbps Beats⭐/Midnight Rider.mp3
6.8 MB
Audio File
100~Classic Rock Drive Playlist Spotify (2020) [320] kbps Beats⭐/Mississippi Queen.mp3
5.8 MB
Audio File
100~Classic Rock Drive Playlist Spotify (2020) [320] kbps Beats⭐/More Than a Feeling.mp3
10.9 MB
Audio File
100~Classic Rock Drive Playlist Spotify (2020) [320] kbps Beats⭐/Panama.mp3
8.1 MB
Audio File
100~Classic Rock Drive Playlist Spotify (2020) [320] kbps Beats⭐/Paradise By the Dashboard Light.mp3
19.4 MB
Audio File
100~Classic Rock Drive Playlist Spotify (2020) [320] kbps Beats⭐/Paradise City.mp3
15.5 MB
Audio File
100~Classic Rock Drive Playlist Spotify (2020) [320] kbps Beats⭐/Peace of Mind.mp3
11.6 MB
Audio File
100~Classic Rock Drive Playlist Spotify (2020) [320] kbps Beats⭐/Photograph.mp3
9.5 MB
Audio File
100~Classic Rock Drive Playlist Spotify (2020) [320] kbps Beats⭐/Pour Some Sugar On Me - Remastered 2017.mp3
10.3 MB
Audio File
100~Classic Rock Drive Playlist Spotify (2020) [320] kbps Beats⭐/Ramble On - 1990 Remaster.mp3
10.1 MB
Audio File
100~Classic Rock Drive Playlist Spotify (2020) [320] kbps Beats⭐/Ramblin' Gamblin' Man.mp3
5.5 MB
Audio File
100~Classic Rock Drive Playlist Spotify (2020) [320] kbps Beats⭐/Ramblin' Man.mp3
11 MB
Audio File
100~Classic Rock Drive Playlist Spotify (2020) [320] kbps Beats⭐/Rebel Yell.mp3
11 MB
Audio File
100~Classic Rock Drive Playlist Spotify (2020) [320] kbps Beats⭐/Refugee.mp3
7.7 MB
Audio File
100~Classic Rock Drive Playlist Spotify (2020) [320] kbps Beats⭐/Renegade.mp3
9.8 MB
Audio File
100~Classic Rock Drive Playlist Spotify (2020) [320] kbps Beats⭐/Rock and Roll - 1990 Remaster.mp3
8.4 MB
Audio File
100~Classic Rock Drive Playlist Spotify (2020) [320] kbps Beats⭐/Rock And Roll All Nite.mp3
6.5 MB
Audio File
100~Classic Rock Drive Playlist Spotify (2020) [320] kbps Beats⭐/Rock'n Me.mp3
7.2 MB
Audio File
100~Classic Rock Drive Playlist Spotify (2020) [320] kbps Beats⭐/Rockin' in the Free World.mp3
10.8 MB
Audio File
100~Classic Rock Drive Playlist Spotify (2020) [320] kbps Beats⭐/Roxanne.mp3
7.3 MB
Audio File
100~Classic Rock Drive Playlist Spotify (2020) [320] kbps Beats⭐/Runnin' Down A Dream.mp3
10 MB
Audio File
100~Classic Rock Drive Playlist Spotify (2020) [320] kbps Beats⭐/Runnin' with the Devil - 2015 Remaster.mp3
8.2 MB
Audio File
100~Classic Rock Drive Playlist Spotify (2020) [320] kbps Beats⭐/Sharp Dressed Man - 2008 Remaster.mp3
9.9 MB
Audio File
100~Classic Rock Drive Playlist Spotify (2020) [320] kbps Beats⭐/She Talks To Angels.mp3
12.6 MB
Audio File
100~Classic Rock Drive Playlist Spotify (2020) [320] kbps Beats⭐/Simple Man.mp3
13.6 MB
Audio File
100~Classic Rock Drive Playlist Spotify (2020) [320] kbps Beats⭐/Sister Christian.mp3
11.5 MB
Audio File
100~Classic Rock Drive Playlist Spotify (2020) [320] kbps Beats⭐/Slow Ride.mp3
8.9 MB
Audio File
100~Classic Rock Drive Playlist Spotify (2020) [320] kbps Beats⭐/Start Me Up - Remastered.mp3
8.2 MB
Audio File
100~Classic Rock Drive Playlist Spotify (2020) [320] kbps Beats⭐/Stuck In The Middle With You.mp3
7.8 MB
Audio File
100~Classic Rock Drive Playlist Spotify (2020) [320] kbps Beats⭐/Sweet Emotion.mp3
10.5 MB
Audio File
100~Classic Rock Drive Playlist Spotify (2020) [320] kbps Beats⭐/Take It Easy - 2013 Remaster.mp3
8.1 MB
Audio File
100~Classic Rock Drive Playlist Spotify (2020) [320] kbps Beats⭐/Take The Money And Run.mp3
6.5 MB
Audio File
100~Classic Rock Drive Playlist Spotify (2020) [320] kbps Beats⭐/The Boys Are Back In Town.mp3
10.2 MB
Audio File
100~Classic Rock Drive Playlist Spotify (2020) [320] kbps Beats⭐/The Joker.mp3
10.1 MB
Audio File
100~Classic Rock Drive Playlist Spotify (2020) [320] kbps Beats⭐/The Spirit Of Radio.mp3
11.3 MB
Audio File
100~Classic Rock Drive Playlist Spotify (2020) [320] kbps Beats⭐/The Stroke - Remastered.mp3
8.3 MB
Audio File
100~Classic Rock Drive Playlist Spotify (2020) [320] kbps Beats⭐/Tom Sawyer.mp3
10.6 MB
Audio File
100~Classic Rock Drive Playlist Spotify (2020) [320] kbps Beats⭐/Twilight Zone.mp3
18.3 MB
Audio File
100~Classic Rock Drive Playlist Spotify (2020) [320] kbps Beats⭐/Under Pressure - Remastered.mp3
9.5 MB
Audio File
100~Classic Rock Drive Playlist Spotify (2020) [320] kbps Beats⭐/Walk This Way.mp3
8.5 MB
Audio File
100~Classic Rock Drive Playlist Spotify (2020) [320] kbps Beats⭐/Wanted Dead Or Alive.mp3
11.8 MB
Audio File
| | | | | | | | |
| --- | --- | --- | --- | --- | --- | --- | --- |
| Torrent Name | Added | Size | Seeds | Peers | Uploader | | Health |
| | 18 May | 1012.1 MB | 32 | 6 | unknown | | |