Warning! Do NOT Download Without a VPN!

Your IP Address is

. Location is

Your Internet Provider and Government can track your download activities! Hide your IP ADDRESS with a VPN!

We

strongly recommend using

a VPN service

to anonymize your torrent downloads.

It's FREE!

START YOUR FREE TRIAL NOW!
The Hard Facts Of The Grimms' Fairy Tales (Expanded Edition)




Status:
All the torrents in this section have been verified by our verification system
Category:
eBooks
Size:
363.1 MB in 4 files
Grabbed On:

30-11-2019

from a torrent source
Swarm:
0 Seeds & 0 Peers
Language:
English
Vote:

No votes yet.




The Hard Facts of the Grimms' Fairy Tales (Expanded Edition)

by Maria Tatar

Princeton University Press | January 2019 | ISBN-10: 069118299X | 376 Pages | PDF | 362 mb

https://www.amazon.com/Hard-Facts-Grimms-Fairy-Tales/dp/069118299X



Murder, mutilation, cannibalism, infanticide, and incest: the darker side of classic fairy tales is the subject of this groundbreaking and intriguing study of Jacob and Wilhelm Grimm's Nursery and Household Tales. This expanded edition includes a new preface and an appendix featuring translations of six tales with commentary by Maria Tatar. Throughout the book, Tatar draws on the disciplinary tools of psychoanalysis and folklore while also providing historical context to explore the harsher aspects of these stories, presenting new interpretations of tales that engage in a kind of cultural repetition compulsion. No other book so thoroughly challenges us to rethink the happily-ever-after of these classic stories.



About the Author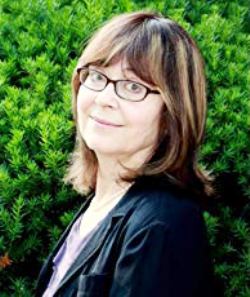 Maria Tatar teaches folklore, children's literature, and German cultural studies at Harvard University. She chairs the Program in Folklore and Mythology. She lives in Cambridge, Massachusetts.



CONTENTS

LIST OF ILLUSTRATIONS ix

PREFACE TO THE PRINCETON CLASSICS EDITION xiii

PREFACE (2003) xxi

PREFACE xxxiii

I CHILDREN'S LITERATURE?

1.Sex and Violence: The Hard Core of Fairy Tales 3

2.Fact and Fantasy: The Art of Reading Fairy Tales 39

3.Victims and Seekers: The Family Romance of Fairy Tales 58

II HEROES

4.Born Yesterday: The Spear Side 85

5.Spinning Tales: The Distaff Side 106

III VILLAINS

6.From Nags to Witches: Stepmothers and Other Ogres 137

7.Taming the Beast: Bluebeard and Other Monsters 156

Epilogue: Getting Even 179

Appendixes

A. Six Fairy Tales from the Nursery and Household Tales, with Commentary 195

B. Selected Tales from the First Edition of the Nursery and Household Tales 243

C. Prefaces to the First and Second Editions of the Nursery and Household Tales 251

D. English Titles, Tale Numbers, and German Titles of Stories Cited 271

E. Bibliographical Note 275

Notes 279

General index 315

Index of tales 323
VISITOR COMMENTS (0 comments)
Filename
Size
Filetype
The Hard Facts of the Grimms' Fairy Tales (Expanded Edition)
363.1 MB
Folder
Back.jpg
167.5 KB
Image File
Downloaded from Demonoid.is.txt
58 B
Text File
Front.jpg
205 KB
Image File
The Hard Facts of the Grimms' Fairy Tales (Expanded Edition)(gnv64).pdf
362.7 MB
Adobe Document File
| | | | | | | | |
| --- | --- | --- | --- | --- | --- | --- | --- |
| Torrent Name | Added | Size | Seeds | Peers | Uploader | | Health |
| | 28 Nov | 5 MB | 0 | 0 | unknown | | |
| | 30 Nov | 363.1 MB | 0 | 0 | unknown | | |